Donald Trump bans 'phony' Washington Post from events for 'inaccurate' reporting
In what's likely a first in a presidential campaign, Republican candidate Donald Trump has banned the Washington Post from his electioneering activities because of what he called the newspaper's "incredibly inaccurate reporting".
"Based on the incredibly inaccurate coverage and reporting of the record-setting Trump campaign, we are hereby revoking the press credentials of the phony and dishonest Washington Post," Trump wrote on Facebook.
The Washington Post isn't unique. Politico, the Huffington Post and BuzzFeed have also been banned, and the Daily Beast is routinely denied press credentials when it reports something Trump doesn't like. But the Washington Post is a mainstay of solid American political coverage.
"Donald Trump's decision to revoke the Washington Post's press credentials is nothing less than a repudiation of the role of a free and independent press. When coverage doesn't correspond to what the candidate wants it to be, then a news organization is banished," the newspaper's editor Marty Baron wrote in a statement.
"The Post will continue to cover Donald Trump as it has all along — honourably, honestly, accurately, energetically, and unflinchingly. We're proud of our coverage, and we're going to keep at it."
After years of courting the press for favourable coverage of his businesses, Trump has had a hostile relationship with the media on the campaign trail. He has sarcastically called specific reporters a "real beauty", and others "scum" — and his Fox nemesis Megyn Kelly "crazy and unwatchable."
"Mr. Trump does not mind a bad story, but it has to be honest," a campaign spokesperson told the Daily Beast, referring to a specific Post story.
"The fact is, the Washington Post is being used by the owners of Amazon as their political lobbyist so that they don't have to pay taxes and don't get sued for monopolistic tendencies that have led to the destruction of department stores and the retail industry."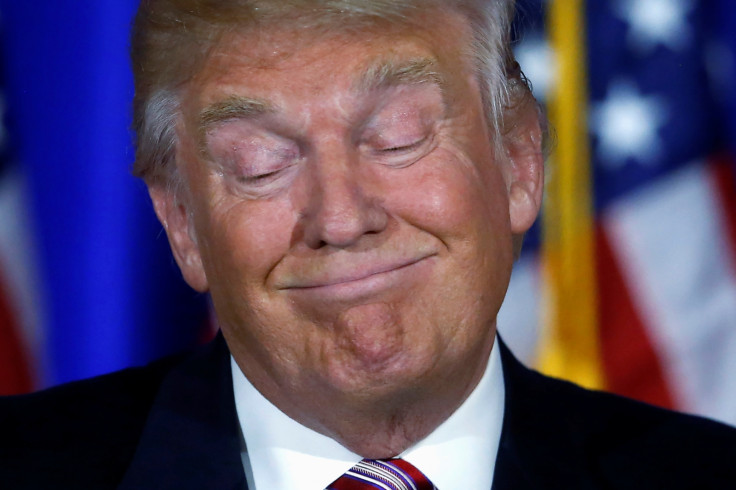 Trump was incensed about a story in the Washington Post first headlined: "Donald Trump suggests President Obama was involved with Orlando shooting." It was changed to "Donald Trump seems to connect President Obama to Orlando shooting."
In a Fox interview Trump made comments which some may assume accuse Obama of identifying with radical Islamists.
"Look, we're led by a man that either is not tough, not smart, or he's got something else in mind," Trump said. "And the something else in mind — you know, people can't believe it. People cannot, they cannot believe that President Obama is acting the way he acts and can't even mention the words 'radical Islamic terrorism'. There's something going on. It's inconceivable. There's something going on."
Trump has previously indicated repeatedly that Obama is not Christian and is suspiciously compassionate toward Muslims.
© Copyright IBTimes 2023. All rights reserved.