Wherever Donald Trump goes, he is followed by supporters and protesters in equal measure, As he enters Europe, the latter are coming to the fore.
In what is his first foreign trip as US president, events have gone smoothly for Trump so far in his sojourns to Saudi Arabia and Israel.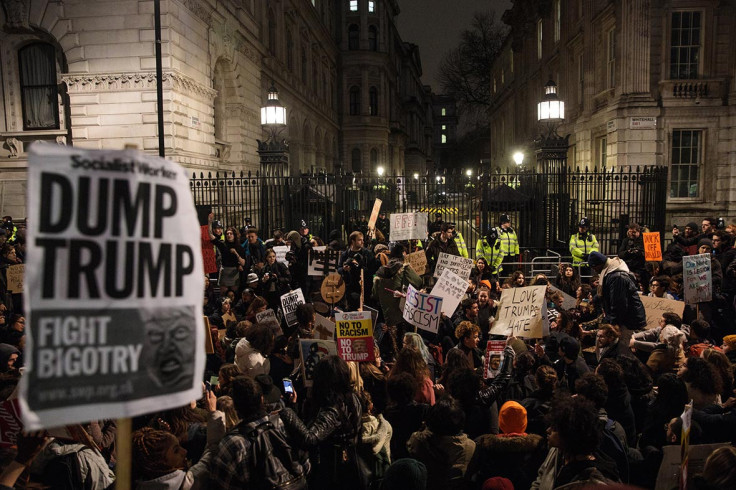 Today (24 May) he began his European leg, the visit which where the most controversial topics – the EU, trade and NATO – are raised.
After meeting the Pope in the Vatican, he is set to meet Italian president Sergio Mattarella before making the short flight to Brussels.
It is in the Belgian capital that he is set to face his first mass protest.
So far more than 10,000 people have signed up to march in the heart of the city with another 20,000 potentially interested in joining the protest.
Entitled, "Trump not welcome" the march will protest against trump, his policies and other European politicians who share his views.
The protest group says: "We stand up for the interests of the 99% and against the worldwide policies of cutbacks, the degradation of social rights and the weakening of the position of the working class.
"For peace and against all military interventions that violate international laws. Against all military investments at the expense of education, health care, climate and international solidarity.
"We demand an ambitious and socially just climate policy for a sustainable future."
Trump will be visiting King Philippe of Belgium and on Thursday he will have meetings with EU and NATO officials.
Attending the meetings will include the likes of German chancellor Angela Merkel and the recently elected French president Emmanuel Macron.
Trump has previously described NATO as being "obsolete" as well as criticising members states for not contributing enough to the group.