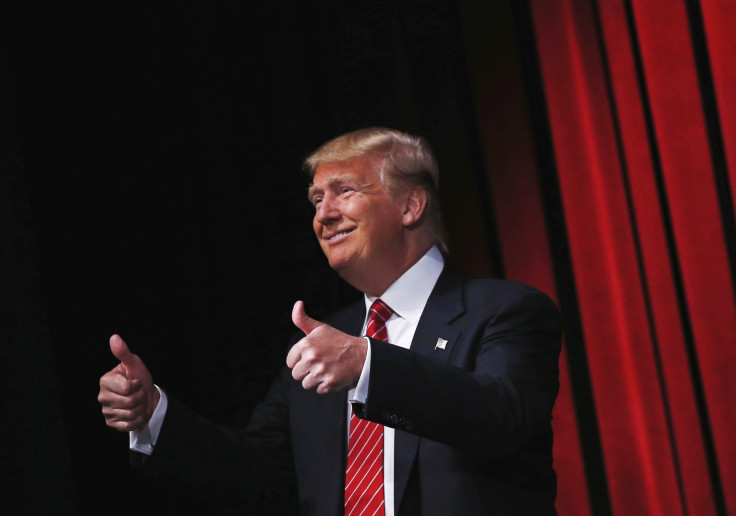 Gawker's attempt to give Republican presidential candidate Donald Trump a dose of his own medicine by publishing his phone number backfired when the real estate mogul turned his number into a political ad.
According to The Verge, the GOP front-runner tweeted out his phone number, which now plays a recorded message to promote his campaign.
"Hi, this is Donald Trump and I'm running for the presidency of the United States of America. With your help and support, together we can make America truly great again. Visit me on Twitter, @realDonaldTrump, and visit my campaign website at www.donaldtrump.com. Hope to see you on the campaign trail. We're going to do it," Trump says in the recorded message.
The Verge reported that the call ends with a female voice that lets callers know they cannot actually leave a message for the reality TV star turned politician. "The mailbox is full and cannot accept any messages at this time," the voice says. "Goodbye."
Trump caused a bit of a scandal on the campaign trail when he shared fellow Republican presidential candidate Senator Lindsey Graham's cellphone number publicly. Graham also had a creative response to his personal number being released. The South Carolina candidate created a video of him destroying his cell phone.
In its article publishing Trump's number, Gawker writer Sam Biddle wrote: "Since Trump, in his considered political judgement, has decided that opening up a direct, personal channel of communications between his supporters and his primary opponents is a noble campaign tactic, we think it's only fair and right that the Republican primary voters be able to reach out to Trump himself."
It appears the Donald agrees.