Donald Trump and Vladimir Putin set for crunch meeting amid Russian investigation
This could be the second major meeting between the two world leaders.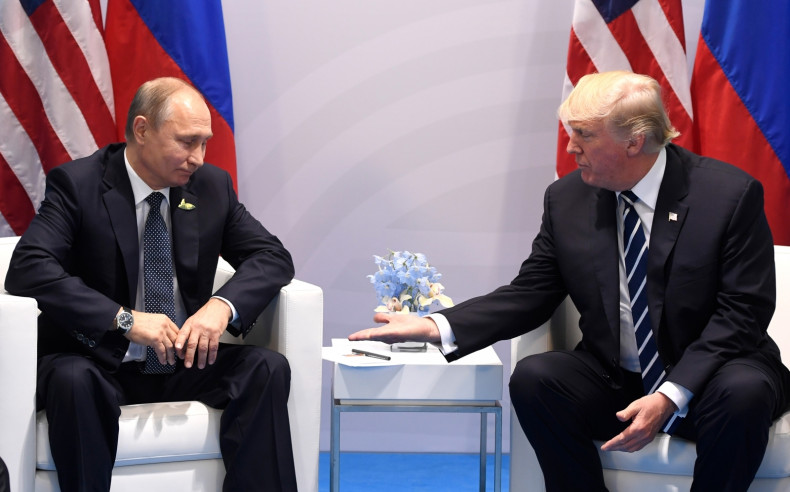 Donald Trump and Vladimir Putin are poised for their second official meeting as part of the president's tour of Asia.
The two world leaders will meet as part of talks for the annual APEC Summit, which brings leaders of Pacific nations together to discuss trade.
Both Trump and Putin will be in attendance representing their respective nations, but it is unknown if they will have a formal one-to-one discussion.
The possibility of a bilateral meeting is still on the cards but yet to be finalised, with both parties refusing to confirm any agreed talk.
An aide to Putin, Yuri Ushakov, said that "right now the time of the meeting is being agreed".
US Secretary of State Rex Tillerson, meanwhile, said that such a meeting was "still under consideration".
Any meeting would come as a dark cloud looms over Washington, where a number of current and former Trump officials are being investigated for their links to Russia, as well as the possibility of collusion between Moscow and the Trump campaign.
Robert Mueller's investigation into Russian collusion, which has been quietly working away for several months, made its first charges in late October.
The former chairman of Donald Trump's presidential election campaign, Paul Manafort, was placed under house arrest after being indicted as part of an investigation into Russian collusion.
Manafort and his associate Rick Gates were indicted on 12 counts of conspiracy against the United States, conspiracy to launder money, being unregistered agent of a foreign principal, false and misleading FARA statements, false statements and seven counts of failure to file reports of foreign bank and financial accounts.
Meanwhile, one of Donald Trump's former top campaign advisers pleaded guilty to lying to the FBI during investigations into possible collusion between the Trump campaign and Russia.
The charges were batted away by Trump, claiming they were unrelated to the campaign and had no connection the the administration. But possible charges for former national security adviser Michael Flynn would create a far bigger headache for the president.
Trump and Putin last met at the G20 Summit in Hamburg over the summer, where they held both formal and informal one-on-one talks.
This year's APEC Summit is being hosted in the Vietnamese city of Da Nang and coincides with Trump's tour of Asia, which has seen him visit Japan, South Korea and China.