Donald Trump's lawyer vowed to sue the New York Times over report on nominee's tax return
Supporters Rudy Giuliani and Chris Christie, meanwhile, hail Trump's 'genius.'
Donald Trump's lawyer reportedly theatened to sue the New York Times if it went ahead and published an article alleging that the Republican presidential candidate may have not paid federal income taxes for 18 years, using a massive business loss declared on his 1995 tax returns.
In an emailed letter, Trump's lawyer, Marc Kasowitz vowed "... prompt initiation of appropriate legal action" against the New York Times if the newspaper and published the tax records because Trump did not give permission for the documents to be disclosed. The letter was in response to a pre-publication call the newspaper made seeking comment.
Nothing in the newspaper's story has been contradicted by Trump nor his campaign team, although Trump aides have said the story proved that the NYT is an "arm" of the Clinton campaign.
"I don't think it's a crime to check your mailbox and that's what we did and we did some reporting," NYT journalist Susan Craig told CNN, referring to Kasowitz's letter. "They told us that they may sue, and we are comfortable with the story and went ahead with it."
The documents included the first page of a New York State resident income tax return, and the first page of both a New Jersey and a Connecticut nonresident tax return.
They revealed that Trump declared a $916m (£705.8m) business loss in 1995 that he could have used to exempt him from all federal income tax for the next 18 years. However, the Washington Post notes that is is illegal to reveal someone's tax return information without permission.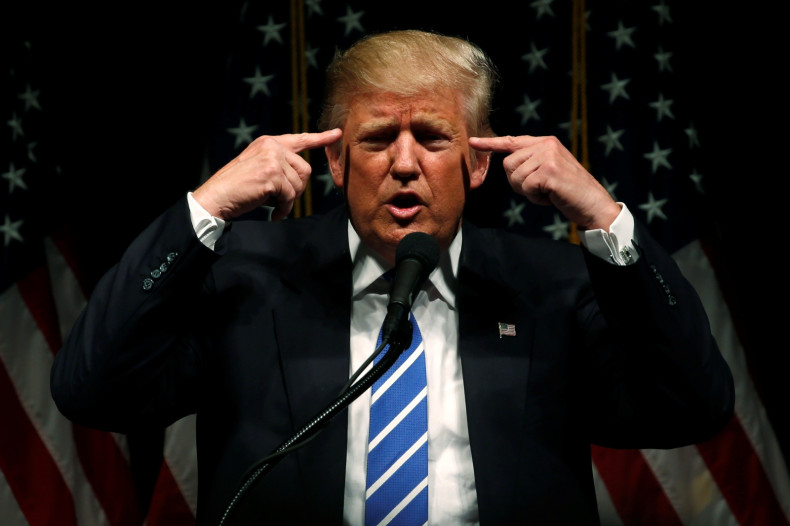 If sued, the NYT says it would make a First Amendment case that Trump's returns were newsworthy due to his status as a presidential candidate, and the taxes in question are relevant to the election.
Earlier in August of this year, speaking at a Harvard University Forum, NYT executive editor Dean Baquet said hat he would "risk jail" to get his hands on Trump's tax returns. He said that if the newspaper's lawyers advised him not to publish the returns he would argue that it was newsworthy because Trump's "whole campaign is built on his success as a businessman and his wealth," and his taxes could cast light on whether that's true.
However, it is not clear if the newspaper already had the returns in its possession when Baquet made his comments.
Trump has refused to release his tax returns, as is traditional for presidential candidates for the last 40 years.
Trump has said he will release them when a "standard audit" of his taxes by the IRS is completed. There is no legal barrier, however, for him to release his returns while they are being audited.
The GOP nominee's staunchest supporters defended the candidate following revelation. Former New York City mayor Rudy Giuliani said Trump was an "absolute genius" in how he used the tax code to his advantage.
Trump agreed, boasting in a tweet that no one understands the tax code better than he does.
And New Jersey Governor Chris Christie told Fox News: "For gosh sakes, no apologies. This was actually a very, very good story for him."
Christie also said Trump's understanding of the business tax code was "genius," though also insisted: "You don't know that he didn't pay taxes."
The Clinton campaign called the NYT report a "bombshell" and said the article "reveals the colossal nature of Donald Trump's past business failures and just how long he may have avoided paying any federal income taxes whatsoever."
The losses filed in 1995 wwre linked to mismanagement at three Atlantic City casinos, an ill-timed purchase of Manhattan's Plaza Hotel, and a stint in the airline business.