Donald Trump tax leak alleges presidential candidate 'may have avoided taxes for nearly two decades'
A New York Times expose shows his 1995 tax return included a loss of nearly $1bn.
Donald Trump declared a tax loss so big in 1995 that he may have been exempted from paying taxes for the next 18 years, the New York Times has reported.
Tax records obtained by the news publication show that because of the "financial wreckage he left behind" in the 1990s, Trump declared a loss of $916m (£705.8m) for that year.
"The 1995 tax records, never before disclosed, reveal the extraordinary tax benefits that Mr. Trump, the Republican presidential nominee, derived from the financial wreckage he left behind in the early 1990s through mismanagement of three Atlantic City casinos, his ill-fated foray into the airline business and his ill-timed purchase of the Plaza Hotel in Manhattan," the front-page story declared.
As a result, he could have avoided paying $50m (£38.5) in taxable income every year for the next 18 years, tax experts hired by the paper revealed.
One of the experts, Joel Rosenfeld, an assistant professor at New York University's Schack Institute of Real Estate, said: "He has a vast benefit from his destruction."
The leaked records are expected to cause a political thunderstorm in the US presidential campaign, days before the second debate to be held on Tuesday (4 October) in Virginia.
At the first debate on Monday (26 September), Hillary Clinton raised the issue of Trump's taxes alleging that he had been shying away from releasing his tax returns because "he's paid nothing in federal taxes".
Following the New York Times report, her campaign has released a statement on Twitter accusing Trump of benefiting on the backs of working-class workers.
Robby Mook, Clinton's campaign manager, said: "There it is. This bombshell report reveals the colossal nature of Donald Trump's past business failures and just how long he may have avoided paying any federal income taxes whatsoever.
"In one year, Trump lost nearly a billion dollars. A Billion.
"He stifled small businesses, laid off workers, and walked away from hardworking communities. And how did it work out for him? He apparently got to avoid paying taxes for nearly two decades – while tens of millions of working families paid theirs.
"He calls that 'smart'. Now that the gig is up, why doesn't he go ahead and release his returns to show us all how 'smart' he really is?"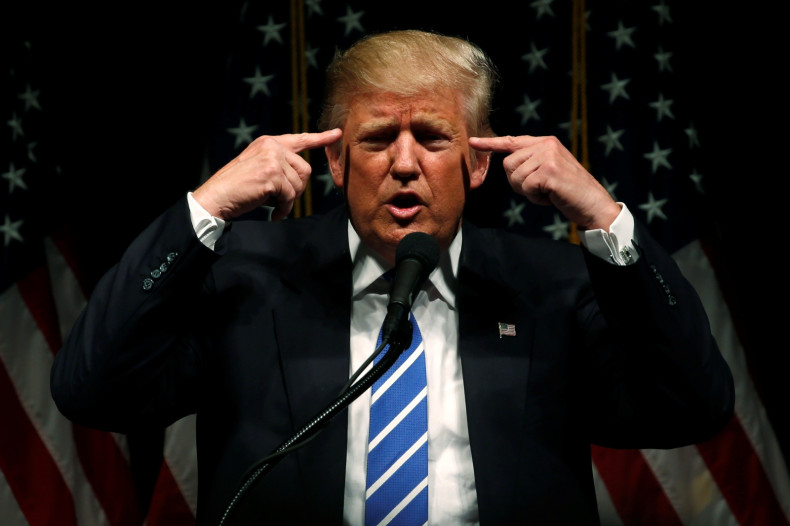 In response to the report, Trump's campaign released a statement which made no mention about the disclosure or the $916m loss.
"Mr Trump is a highly skilled businessman who has a fiduciary responsibility to his business, his family and his employees to pay no more tax than legally required," the statement said.
"That being said, Mr Trump has paid hundreds of millions of dollars in property taxes, sales and excise taxes, real estate taxes, city taxes, state taxes, employee taxes and federal taxes.
"Mr. Trump knows the tax code far better than anyone who has ever run for President and he is the only one that knows how to fix it."
Additionally, one of Trump's lawyers threatened to "initiate appropriate legal action" against the publication.
The New York Times report comes days after it was alleged Trump secretly conducted business with communist Cuba in violation of a trade embargo.
When adjusted for cost of living and inflation, Trump's 1995 tax write-off would be worth around $1.42 billion in 2015.