The official inauguration poster of US President Donald Trump offered by the Library of Congress had a clear typo on it.
According to reports, the poster that was sold on the Library of Congress's website, included a quote from the President Trump but misspelt "too" as "to".
"No dream is too big, no challenge is to great. Nothing we want for the future is beyond our reach," the quotation on the print said.
However, the web page selling the poster was removed on Sunday evening (12 February) after social media users highlighted the error.
Earlier, the page of the Library of Congress described the poster copy as one that "captures the essence of Donald Trump's campaign for the presidency of the United States".
However, this was not the first time when a typo was found from the Trump administration. Earlier on Sunday, the Department of Education misspelled the name of human rights advocate W.E.B. Du Bois's name in a tweet honouring the iconic campaigner and author.
Some social media users even compared the similarities between the misspelling of Du Bois's name and Betty DeVos's name who was just confirmed as Education secretary after a controversial battle in the ruling body.
The same department had last week put out a list of terrorist "attaks", misspelling "attack" more than 20 times.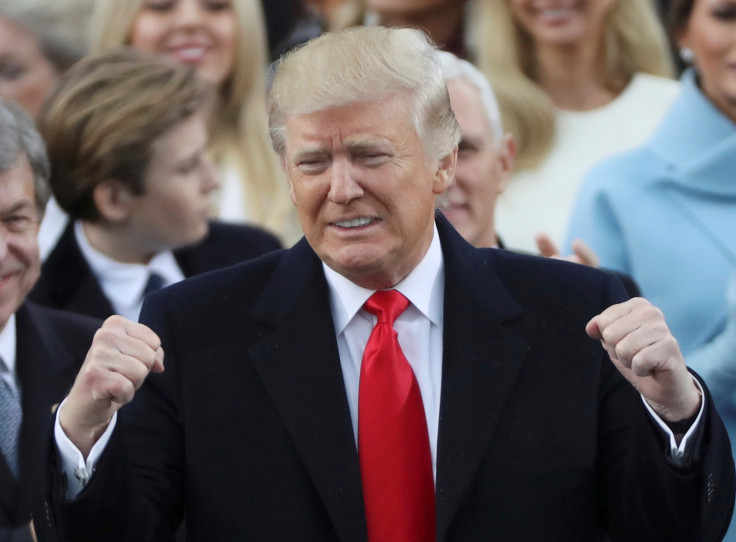 President Trump assumed office on 20 January, but since then the Republican leader has been in news for taking controversial steps on issues like abortion, healthcare, violence against women, transgender women's rights, Mexico wall and travel ban.