Republican nominee Donald Trump's week is already off to a bad start. After making repeated disparaging remarks against the parents of a Muslim-American war hero, Trump became the target of rebuke from all sides. Now, comedian John Oliver has taken a hit in the latest episode of his hit US satire show, Last Week Tonight.
Leaders of both parties have slammed the GOP nominee for his comments, but Oliver took it a step further, calling him a "sociopathic narcissist". While discussing the two national conventions, Oliver expressed his disbelief in what occurred after Khizr and Ghazala Khan spoke at the Democratic National Convention (DNC) about their son, a US Army captain who died while serving in Iraq in 2004.
"The main takeaway from these two weeks is that, incredibly, we may be on the brink of electing such a damaged, sociopathic narcissist that the simple presidential duty of comforting the families of fallen soldiers may actually be beyond his capabilities," Oliver said. "And I genuinely did not think that that was a part of the job that someone could be bad at."
He added that Khan's speech had "engendered in me a level of emotion that I did not think was possible after 16 months of this depressing campaign and 39 years on Earth as a British person."
In interviews following Khan's speech, Trump made comments that implied Ghazala Khan did not speak at the DNC because of her religion. CNN reported that Oliver, who is married to a US veteran of the Iraq war, did not take kindly to those remarks. "His wife explained that she chose not to speak because she gets too upset when she sees images of her dead son's face, you f*****g a*****e," Oliver said.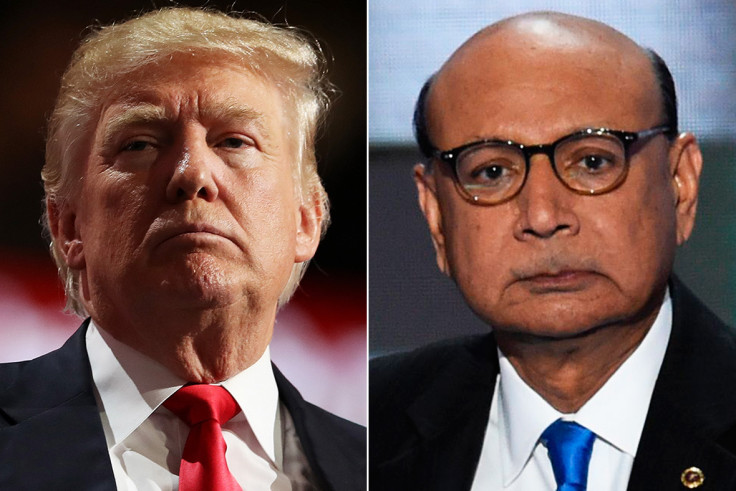 Trump also suggested his sacrifices – including running businesses, making money and employing people – were on par with the Khan's loss. "No! No, they are absolutely not," Oliver shot back at Trump. "They are self-serving half-truths from a self-serving half-man who has somehow convinced half the country that sacrifice is the same thing as success."
Oliver was not the only person angry at Trump. According to The Washington Post, a bipartisan coalition of 40 combat veterans, Gold Star families, plus a veteran serving in Congress sent a letter to Trump calling his criticisms "unacceptable" and an insult to each of them. Medal of Honor recipient Dakota Meyer and Massachusetts Representative Seth Moulton is among the list of signatories.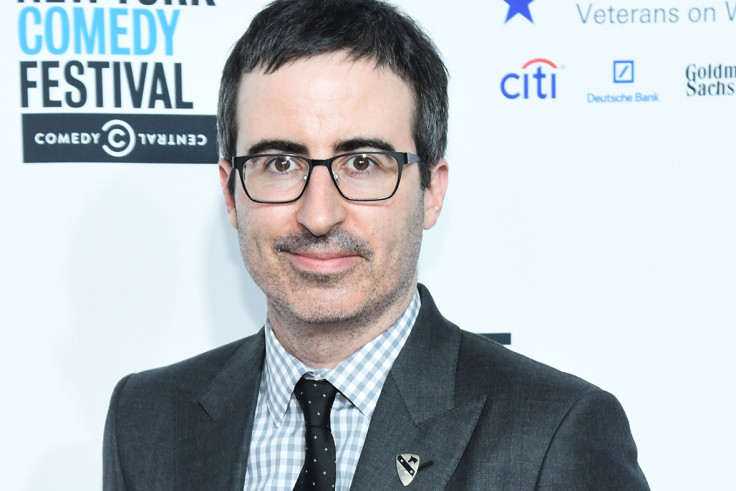 "To the military and veterans community, nothing is more sacred or honoured than our Gold Star parents," the letter said, referencing the parents whose children died in the line of duty. "Their personal sacrifice, the loss of a child, is the unimaginable. This week, when you chose to disparage the family of an American soldier who gave his life in combat, you chose to disparage all of us."
The letter than asks for Trump to apologise for his remarks. But, despite the rebukes, Trump and his campaign have remained steadfast in their criticism of the Khans and have attempted to shift the conversation away to terrorism. Trump adviser Jason Miller, however, was severely questioned by CNN host Brian Stelter about Trump's comments.
In an interview on CNN's Reliable Sources programme, Brian Stelter repeatedly called out Trump's campaign for trying to shift the conversation away from Khan and over to terrorism. Stelter even questioned if the Trump campaign was trying to link "radical Islamic terrorism" to Khan. Miller insisted, "This is not about Mr Trump and Mr Khan, this is about Mr Trump and Hillary Clinton."