American industries that stand to gain the most from President Donald Trump's promise of a $1tr plan to fix the country's crumbling infrastructure aren't optimistic the money will arrive anytime soon.
Leading figures in the concrete and construction equipment industries say that it's going to be a couple years before Trump can make good on his promises. Yet states are already lining up with more than 100 plans for large infrastructure projects they want to fund.
"We don't think it's going to be a $1tr bill someday. It's going to be something much less than that," said Dennis Slater, president of the Association of Equipment Manufacturers (AEM), whose members build agriculture, construction, and mining equipment.
"You could say $1tr. But what is that? One year? Three years? Five years?" Slater asked. Nevertheless, in "the end you're looking at hundreds of billions of dollars probably dedicated toward the infrastructure of the roads, the bridges, the ports, the utility systems, the waterways," he said.
The fact that the president is even talking about infrastructure is great, he said. "You get so many administrations where you can't get it on the agenda."
In a speech to a joint sessions of Congress on 28 February Trump said that he will be asking America's lawmakers to "approve legislation that produces a $1tr investment in the infrastructure of the United States – financed through both public and private capital."
If passed, it would not only raise the D+ grade given by the American Society of Civil Engineers (ASCE) to America's roads, bridges, dams, schools, and other essential structures in a report last week – it would also be a boon for American industries. Jobs to build the structures would increase, but improving the roads, bridges, and ports would also allow American goods to quickly and cheaply get to market.
Trump, however, didn't set out a timeline for when the money will arrive. The CEO of one of America's largest concrete producers isn't holding his breath. "There was discussions that the administration may want to move that bill, or whatever form they're going to take to fund it, closer to the mid-term election and play politics with it a little bit in order to get more Democratic support," said Bill Sandbrook, the CEO of US Concrete, which provides the raw materials for contractors to build government projects.
It remains one of Trump's "top priorities," Sandbrook said, but he acknowledges the president wants to deal with repealing and replacing the Affordable Care Act and tax reform first. He expects a bill sometime in 2018 with projects actually being funded later that year and into 2019.
Trump also needs to deal with getting through a new budget he plans to unveil this Thursday 16 March, along with a plan to restructure government departments presented in an executive order on Monday. After they get all that in place they will tackle infrastructure, Sandbrook said.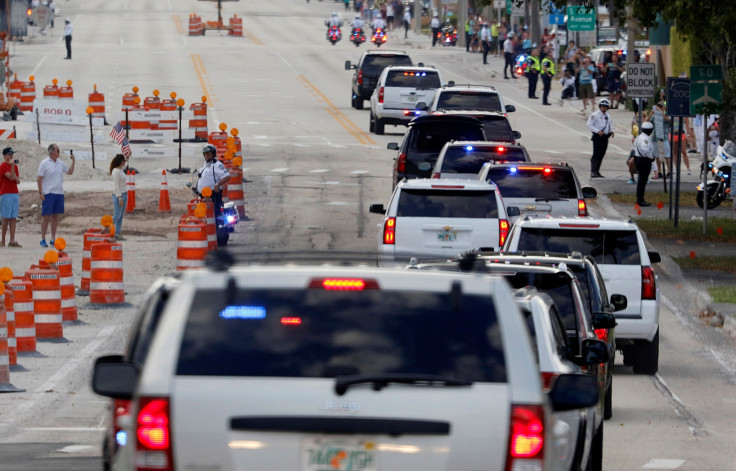 States are already lined up with a long list of more than 100 projects. "There have been priority lists that the governors of every state have forwarded to Washington," said Sandbrook. "That list, I've heard, was developed originally with 50 projects. Now I've heard there are over a couple hundred projects, with California submitting an extremely large number."
Among them are plans to build a high-speed rail line between Dallas and Fort Worth, Texas, and the Gateway Tunnel project that would expand New York City's Penn Station and improve Amtrak rail tunnels to New Jersey beneath the Hudson River, he said.
Many of the infrastructure ideas that have been submitted, however, look a lot like what has been built in the United States over the past 30 years, Sandbrook continued.
Dennis Slater of AEM is encouraging the Trump administration to look to the future. "Too often in infrastructure builds in the United States they just do a five year plan, to repair and expand what we've got today," he said.
Last week at an industry conference in Las Vegas, AEM held what they dubbed the Infrastructure Vision 2050 competition. It looked to what America's future could be, with adaptive pavement, urban transport, and road infrastructure projects in the running. First prize was awarded to an innovative project called Hyperlane, which allows autonomous vehicles to move at high speeds on highways adapted to fit 10 times more cars for 1% of the cost of roadway expansion.
"Our whole idea was to raise the discussion," Slater said, noting that it is now up to Congressional leaders, and the administration to take the president's idea and turn it into something practical.
"Let's think about this as an opportunity to do something better," he said. "Infrastructure has not been taken care of and here is this one great opportunity, finally, to move forward with that."