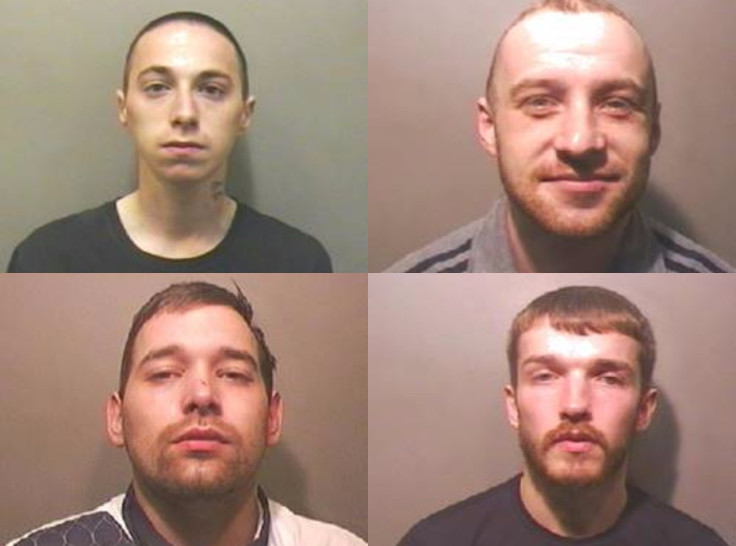 A gang of five men have been jailed for drug offences after an extraordinary court hearing saw one defendant try to deal cannabis to another man – while sat in the dock.
Darrell Cox was caught trying to pass a quantity of the class B drug as he appeared before a judge on drug charges, police said.
The 26-year-old, from Luton, was sentenced to a total of two years and four months at Luton Crown Court for conspiracy to supply cannabis, possession of a stun gun, and possession with intent to supply cannabis.
He was found to be part of an organised criminal gang of five men supplying cannabis to the Luton community.
Two of the group – Ronnie O'Donnell, 26, and Jake Renton, 25, – were arrested after more than half a kilogram of cannabis was found in the loft of a property in Luton during a search by Bedfordshire Police.
A phone was also recovered which led police to the other members of the group and a second property, where more cannabis along with £2,000 in cash, deal bags, scales, and a Taser disguised as an iPhone was discovered.
O'Donnell was sentenced to two years and Renton to two years and four months. Paul Butler, 26, was sentenced to 13 months, while a fifth member of the group, Jason Lake, 24, received an 18 week suspended sentence. All were from Luton.
Two of the gang were sentenced last Friday (24 February), with the other three sentenced late last year.
Detective Sergeant Mark Pugh, of Bedfordshire Police, said: "This was a complex investigation but our perseverance has led to the dismantling of a drugs supply group in Luton and we're pleased that these five have been convicted.
"Drugs have no place in our community and we are committed to tackling organised criminals to reduce the circulation of these dangerous substances.
"We cannot over-exaggerate the damage that drugs have on people's lives; causing addiction, illness, financial ruin, and even death, and I'd urge anyone who has information about the supply of drugs in their community to get in touch with us so we can apprehend those responsible."