Hurricane Dorian hit the Bahamas before heading towards the United States coast. The Bahamas are still recovering from the devastation caused by the storm. Even though the official death toll stands at 50, some 2,500 people remain missing, indicating that the death toll could be much higher.
Thousands of residents from the islands had to be evacuated before the storm hit. Many displaced residents are currently living in shelters all over the Bahamas. The nation is trying to rebuild the neighbourhoods which have been levelled by 185 mph (298 kph) winds brought by the storm. Search and rescue teams have confirmed an official death count of 50 people.
Bahamian Prime Minister Hubert Minnis addressed the nation to ensure the government's transparency. He confirmed that even though the death toll officially remained at 50 over the past couple of days, there are some 2,500 people who remain unaccounted for. Since there are so many people who remain missing from official records, there is a high chance that the death toll can rise. The missing 2,500 people could be in any of the shelters or might be casualties of the storm.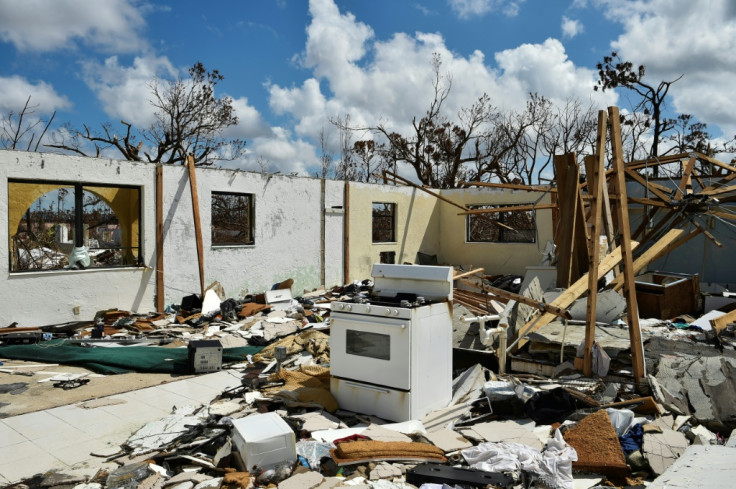 One report by Reuters stated that 90% of the buildings in the Bahamas were either damaged or destroyed. Almost every resident knows someone who remains missing. Almost 5,000 people had to be displaced from New Providence island. A large number of the evacuated people are unable to return home since they no longer have homes to return to.
The Caribbean Disaster Emergency Management Agency has estimated that some 15,000 people are still in need of food and shelter. Tents have been set up in the capital, Nassau, to house displaced residents. The island of Abaco will also have tents put up to house nearly 4,000 more people.
Funds and volunteers from the US have been appreciated by Minnis. Minnis voiced his appreciation of President Donald Trump and the people of the United States, who have chosen to help out in the form of money and relief efforts. However, on Wednesday, the White House made it clear that the Bahamian people would not enjoy temporary protected immigration status. This means that those afflicted by the storm in the Bahamas will not be given the right to live and work in the US while their country recovers.