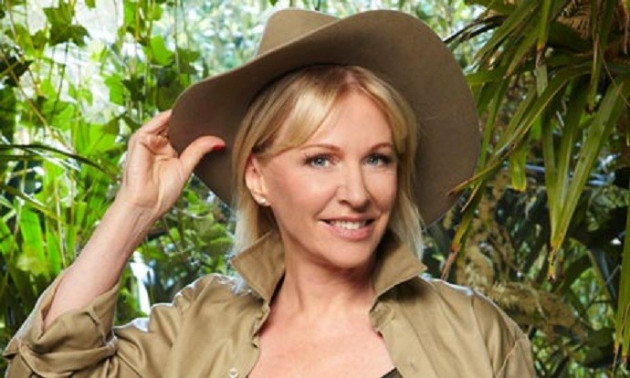 Conservative MP and reality TV star Nadine Dorries could run under the Ukip banner at the next General Election.
Upcoming talks between the rebel Tory MP and her local constituency association could see Dorries adopt Ukip's logo, the British pound, at the 2015 General Election.
Dorries, who left Parliament to appear on I'm A Celebrity in November, believes she could stand as a joint Conservative-Ukip candidate when Britain next goes to the polls.
She told the Spectator: "I will be having that kind of conversation with my association."
In a blow to Prime Minister David Cameron's authority, other Conservative MPs could also cloak themselves in the banner of the anti-EU party, which has previously been described by the Prime Minister as a collection of "fruitcakes" and "closet racists."
Dorries' declaration comes days after Ukip leader Nigel Farage offered an open invitation to any MP from the three main parties who wishes to use the Ukip banner at the next election.
Some MPs fear their own prospects of re-election are being damaged by the impact of Ukip's message on Britain's future in the EU, and its stance on immigration.
'We have thrown our clothes off'
Dorries said Ukip's message was alluring to lifelong Conservative voters.
She said: "[Voters] hated us because the Labour party promise, the vision, the song 'Things Can Only Get Better' had a purchase on people's imagination, and in their hearts that I see being replicated by Ukip today.
"There are members in my association who approached me recently who are confused," she said. "They have always been Conservative and will never change their allegiance but feel very much as though they have a huge amount of empathy with Ukip.
"I feel it would be a travesty if Ukip came in and took the seats off our councillors or indeed me when actually their policies and their beliefs are very much Ukip. Because what we have done, we have thrown clothes off and they have picked them up and put them on."
Ukip donating its logo to politicians from the three main parties reflects the growth of the party's influence, and also its limited chances of converting this popularity into power at the ballot box.
Under the first-past-the-post system, achieving a meaningful amount of MPs is next to impossible for Ukip. This has been reflected during its ongoing charge - where the party has come second in a string of parliamentary by-elections, with the sum total of nothing.
Farage told BBC News: "The law now allows one candidate to have the logo of more than one party [on a ballot paper], so legally if someone wanted to stand as a Tory-UKIP candidate or even a Labour-UKIP candidate that would be allowed under electoral law."