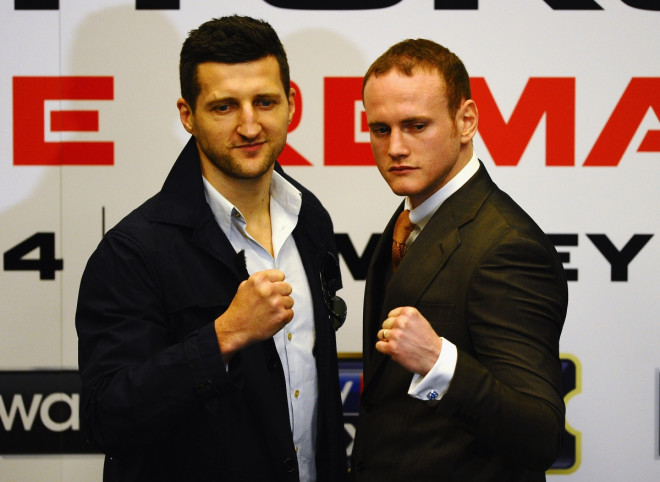 The International Boxing Federation are still yet to make a decision as to who will referee the eagerly anticipated rematch between Carl Froch and George Groves.
After concerns were raised over original choice Jack Reiss, Matchroom promoter Eddie Hearn spoke confidently of Charlie Fitch being named Saturday's official at Wembley Stadium.
However, with just four days to go before the showdown the IBF are no closer to naming their man after a complaint was made over Fitch's possible appointment.
"When asked to confirm whether Fitch had been named referee Lindsey Tucker, chairman of the IBF, told Sky Sports: "No, not saying that because we had some discussions and different people complained about different ones.
"Yes there were discussions about a third one, but I'm not at liberty to give out any names"
Although objections have been made over the possible appointment of either Reiss or Fitch, the IBF maintain that either one could still be charged with keeping order when Froch and Groves collide.
"Well it's possible, it possible it could still be one of those guys, but I can't really say anything right now."
The 25-year-old Groves had previously demanded a foreign referee be named for the rematch after domestic official Howard Foster controversially stopped the first meeting when the pair clashed in November.