Douglas Carswell to quit as MP and vote Tory in upcoming general election
Ukip's former sole MP will not stand for re-election on 8 June.
Douglas Carswell has announced he will not stand in the upcoming general election after serving as an MP for 12 years.
The current Independent MP for Clacton said he has never felt "more proud and honoured" than representing the Essex constituency but has decided he will not seek re-election on 8 June.
Carswell, who was Ukip's only MP until he quit the party in March, added he will be now be voting for the Conservatives, the party he represented before switching to Ukip in 2014.
He said: "Over the past 12 years I have had great fun working with, and getting to know, many wonderful local people. Together, we ran all sorts of local campaigns, from safeguarding local services to getting a new seafront. Local has always come first.
"As I promised in my maiden speech, I have done everything possible to ensure we got, and won, a referendum to leave the European Union – even changing parties and triggering a by election to help nudge things along. Last summer, we won that referendum. Britain is going to become a sovereign country again."
He added: "It is sometimes said that all political careers end in failure. It doesn't feel like that to me today. I have stood for Parliament five times, won four times, and helped win the referendum last June. Job done. I'm delighted."
Carswell left Ukip, leaving the party with no elected members in he House of Commons following months of dispute with the former leader Nigel Farage.
Recently Arron Banks, the millionaire donor of Ukip, announced he would be seeking to stand against Carswell in Clacton in the upcoming election.
In a statement to the Guardian, Banks said: "Twenty four hours after launching my campaign, the new sheriff in town has run the old sheriff out. He's a coward, he's too chicken. He didn't want to fight me because he knew he would lose."
Liberal Democrat Shadow Foreign Secretary Tom Brake described Carswell not standing in June as "yet another top Brexiteer leaving a sinking ship".
He added: "After steering the country towards a disastrous hard Brexit, it seems leading Leave campaigners don't want to be held accountable for what happens next."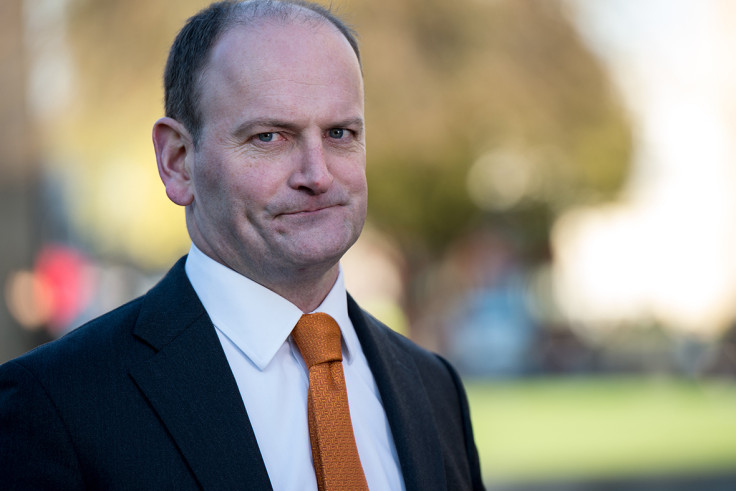 © Copyright IBTimes 2023. All rights reserved.