The computer visionary Douglas Engelbart who invented the first mouse has died at his home in California.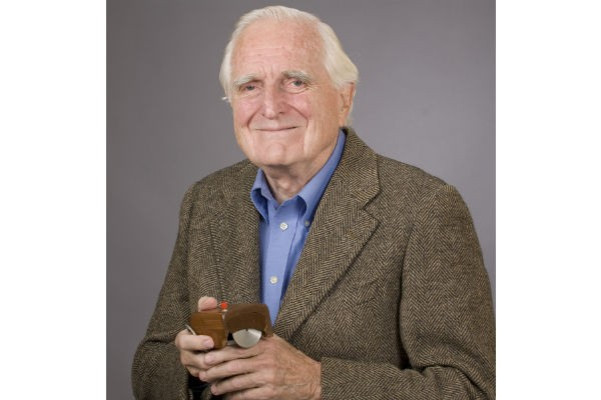 Engelbart was one of the pioneers of the computer age who, as well as developing the world's first computer mouse, helped create very early versions of the internet, email, hypertext and graphical user interfaces as far back as the 1960s.
Engelbart died in his sleep on Tuesday (2 July) aged 88, as a result of kidney failure.
On the website of the Doug Engelbart Foundation, a statement read: "We are deeply saddened to announce the passing of our founder and long-time director, Doug Engelbart. He leaves a rich legacy of past accomplishments, and his novel thinking will inspire for generations to come."
Electrical engineering
Engelbart was born in Portland, Oregon in January 1925 where he studied electrical engineering at Oregon State University, a course which was interrupted by a two-year stint serving as a radar operator during World War II.
Following the war and having completed his studies, Engelbart went to work for National Advisory Committee for Aeronautics - the predecessor of Nasa - as an electrical engineer.
However Engelbart soon grew disillusioned and following his engagement in 1951 he claims to have had an epiphany and resolved to focus his career on making the world a better place.
His time as a radar operator helped him envision a world where computers were not large hulking machines taking up whole rooms, but we personal devices which could be controlled and operated through on-screen displays.
Mouse
Engelbart returned to education and enrolled in graduate school in electrical engineering at the University of California, Berkeley, graduating with an Master of Science degree in 1953, and a PhD in 1955.
He then went on to establish his own lab at Stanford Research Institute (SRI), known as a the Augmentation Research Center (ARC) where he and his team went on to develop the mouse, hypertext, collaborative tools, and precursors to the graphical user interface.
The mouse Engelbart invented is a distant relative to the devices used by hundreds of millions of people today. In a patent filing from 1967 - which was approved in 1970 - Engelbart described a wooden shell with two metal wheels.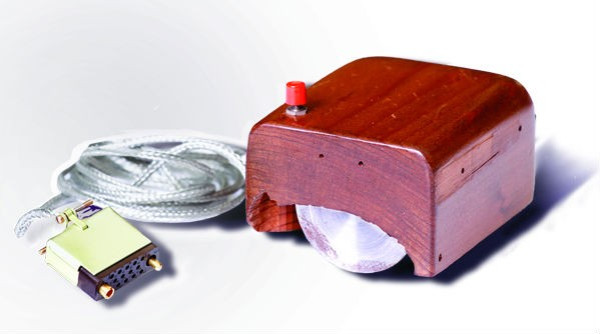 In the patent filing, the device was described as an "X-Y position indicator for a display system." Engelbart later revealed that it was nicknamed the "mouse" because the tail came out the end.
His group also called the on-screen cursor a "bug", but this term was not widely adopted.
Mother of All Demos
The first public demonstration of the mouse, display editing, online processing, linking and in-file object addressing, use of multiple windows and hypermedia became widely known as "The Mother of All Demos" and took place on 9 December, 1968.
However, despite the revolutionary nature and widespread adoption of his invention, Engelbart never made a penny from the mouse.
The device was patented by SRI but according to Engelbart himself, the group "really had no idea of its value." Some years later Engelbart discovered SRI had licensed it to Apple Computer "for something like $40,000."
Curtis R. Carlson, president and CEO of SRI paid tribute to Engelbart following his passing:
"Doug was a giant who made the world a much better place and who deeply touched those of us who knew him. SRI was very privileged and honoured to have him as one of our 'family.' He brought tremendous value to society. We will miss his genius, warmth and charm. Doug's legacy is immense-anyone in the world who uses a mouse or enjoys the productive benefits of a personal computer is indebted to him."
Douglas Engelbart is survived by his wife Karen O'Leary Engelbart; daughters Gerda and Christina Engelbart and Diana Mangan; a son, Norman; and nine grandchildren. His first wife, the former Ballard Fish, died in 1997.