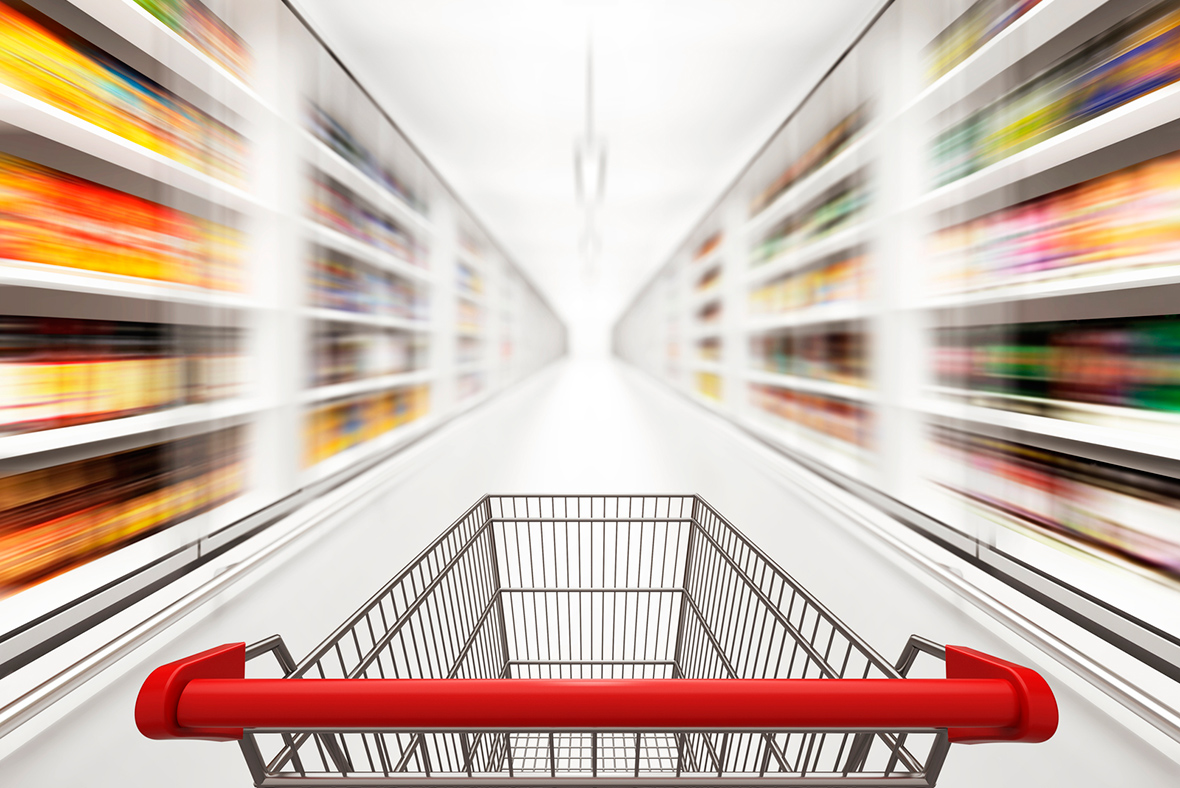 Inflation in Britain rose at the fastest pace in over five years in September, remaining above the Bank of England's 2% target for the seventh consecutive month, after breaking through the threshold for the first time in three years in March.
According to data released by the Office for National Statistics (ONS) on Tuesday (17 October), inflation as measured by the Consumer Price Index (CPI) rose 3% year-on-year last month, compared with the 2.9% growth recorded in September and in line with analysts' expectations.
The figure was the highest annual increase since April 2012.
"Life is getting much more expensive with an increase in the cost of food, fuel and a last-minute price spike in flights all contributing to the rise in inflation," said Maike Currie, investment director for personal investing at Fidelity International.
"Meanwhile, our pay packets have stagnated with wage growth falling behind inflation, despite UK unemployment being at a record low."
On a monthly basis, inflation climbed 0.3%, after climbing 0.6% in the previous month. Analysts had expected a 0.3% increase.
The ONS said that a 0.8% spike in food prices was the main contributor to the overall increase, while transport costs fell less than they did a year earlier. The costs of recreation and culture activities also rose, as did fuel prices.
Meanwhile, the price of clothing and footwear declined, albeit less than it did 12 months ago, while air fares fell more than a year earlier, despite Ryanair cancelling flights.
Core inflation, which excludes volatile items such as energy prices, was unchanged at the 2.7% rate recorded in August, which was the highest on record since 2011.
The latest report is in line with the forecast issued by the BoE in August, when it said it expected CPI inflation to peak at 3% in October this year. Inflation is then forecast to fall to 2.6% in 2018, before settling at 2.2% in both 2019 and 2020 respectively.
Rising import costs deriving from the weak pound should prove temporary, but BoE officials are worried Brexit has left the economy prone to more persistent price pressures.
Wages expect to fall further behind inflation
The inflation data comes only a day before the release of the latest snapshot of Britain's labour market, which is expected to show average weekly earnings excluding bonuses only grew 2% year-on-year in August.
Economists have previously warned the squeeze on households was being exacerbated by subdued wage growth.
"It's worthy of note that inflation has been above this level for around four of the last ten years, and it's really only since 2014 we've become accustomed to inflation running below the BoE's 2% target," said Laith Khalaf, senior analyst at Hargreaves Lansdown.
"The tick upwards in inflation will increase expectations of a rate rise from the BoE later on this year, stoked by a flurry of hawkish rhetoric coming from Threadneedle Street."
Last month, Threadneedle Street officials suggested the Bank could hike interest rates, for the first time in a decade, at its next meeting on 2 November.
However, while higher interest rates would come as a boost to the pound, they could spell troubles for borrowers at a time when consumer credit, which covers personal loans, credit cards and borrowing for cars, is rising at just under 10% a year.
Paul Hollingsworth, senior UK Economist at Capital Economics, said he expected inflation to be back below 3% by the end of this year.
"While it looks set to remain above the MPC's target throughout next year, we think it will end 2018 at around 2.25%," he added.
"Overall, today's data are consistent with our view that the Monetary Policy Committee will raise interest rates in November, but it won't be panicked into doing so by concerns about inflation."