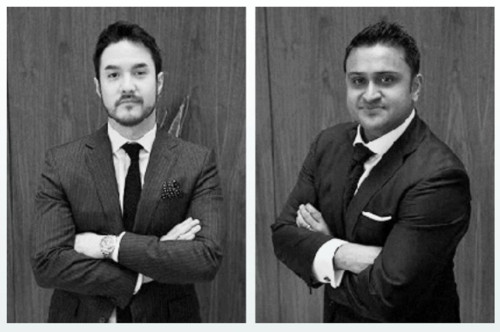 Dow Jones & Co has filed a lawsuit accusing a London-based news aggregator known as Ransquawk of illegally accessing its news feed, and redistributing its content within seconds of publication to financial professionals and other subscribers.
Ransquawk, whose formal name is Real-Time Analysis & News, operates a "squawk" service that broadcasts audio and text feeds of breaking news, including probable market-moving content.
The lawsuit accused Ransquawk of "hot news" embezzlement and interfering with Dow Jones' contracts. It sought a halt to any misuse and at least $5m in damages, reported Reuters.
In the complaint filed with the US District Court in Manhattan, Dow Jones accused the UK-based firm of "nearly instantaneously cutting, pasting, and broadcasting" content from its DJX service, which includes news available to subscribers.
Ransquawk denied having illegally retransmitted material directly from DJX. The news service said it got hold of the contested material through Twitter sources, instant messages, and other news sources.
By accessing Dow Jones content without permission, and without its own reporting or analysis, Ransquawk could offer a "pirated product" at a cheaper price, according to Dow Jones, also the publisher of The Wall Street Journal.
"We refuse to sit back when others swoop in to swipe our content," Jason Conti, deputy general counsel of Dow Jones, said in a statement.
Ranvir Singh, the chief executive and a co-founder of Ransquawk, told Reuters on 9 January: "Whilst we obviously strongly deny any accusations made against us by Dow Jones both in the US courts and on social media sites we will only be in a position to make a full statement tomorrow."
Prior Litigation
The lawsuit by Dow Jones, a News Corp subsidiary, is the latest to test the hardly ever-invoked doctrine of hot news misuse - news outlets try to prevent aggregators from getting a free ride on journalistic or other content that requires time and money to put together.
In June 2011, a federal appeals court in New York ruled that the website Theflyonthewall.com had not misused hot news by putting out upgrades and downgrades from stock analysts at Barclays, Bank of America's Merrill Lynch division and Morgan Stanley.
Dow Jones has pursued similar litigation before. In November 2010, the firm said it received a "substantial" amount from Briefing.com for siphoning off hot news and headlines for its website.
The case is Dow Jones & Co versus Real-Time Analysis & News Ltd, US District Court, Southern District of New York, No. 14-00131.