Dozens of families who had been trapped in the wartorn Syrian city of Aleppo have escaped the besieged eastern areas of the city through a humanitarian corridor into a government-held area. State media has said that more than 150 people had been able to board buses and were then evacuated to temporary shelters.
According to the Sana state media agency, some rebels also surrendered themselves to government forces, after Russia – an ally of the Syrian authorities – helped open four exit corridors from the ruined city on Thursday. Evacuees included "a number" of women over the age of 40.
A Russian defence ministry spokesperson confirmed that 69 rebels had given themselves up, while 59 people required medical treatment. They added: "Since the start of the humanitarian operation… 169 civilians have left the neighbourhoods controlled by illegal armed groups through the exit point."
The Britain-based Syrian Observatory for Human Rights also confirmed that some refugees had crossed into the western part of the city.
Aleppo was once the country's most prosperous city, but control has been split between rebel forces and the government in a bitter civil war that sparked across the country in 2012, when protests against the hereditary president Bashar al-Assad turned into outright conflict. This new Russian initiative is one of the first opportunities for residents to escape the embattled east, following four years of fierce fighting and increasingly dire conditions.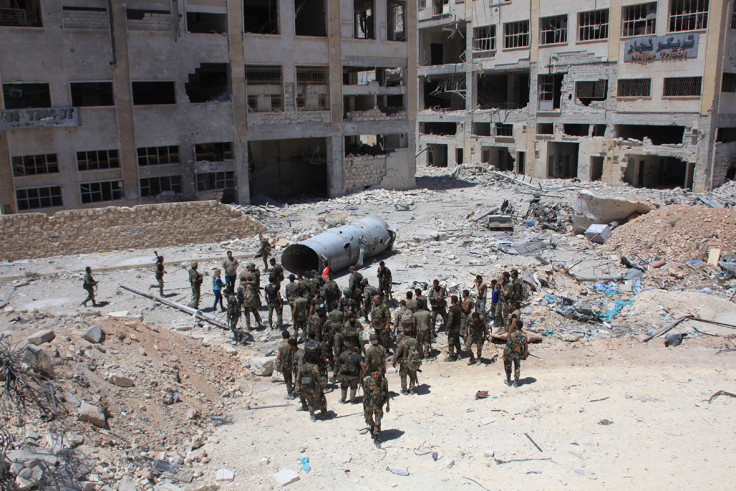 "Almost no one has left since the amnesty was announced. Most people don't want to abandon the uprising," Mohammad al-Zein, a lawyer living in Aleppo, told The Telegraph. "Some 100,000 here are directly connected to the opposition. Wives won't leave their husbands and mothers their sons to an unknown fate."
Announcing their plan, the Russian defence ministry said: "Four humanitarian corridors are being opened, in addition to those prepared earlier for the exit of civilians from Aleppo neighbourhoods controlled by militants."
Three corridors are currently working, while Syrian Government has "prepared six humanitarian aid centres which can accommodate 3,000 people".