Three teenagers playing the mobile gaming phenomenon Pokémon Go were robbed at gunpoint last week in a north London park. Police are now warning the public to be more vigilant about displaying their expensive electronic equipment.
The victims – who are aged 15, 16 and 18 – were in Whittington Park on Tuesday night when three suspects, themselves believed to be 16-17 years old, approached them. One of the suspects allegedly showed victims a handgun, before demanding that they hand over their phones.
The Metropolitan Police are also investigating a second incident which took place in the park that night, about half an hour before at around 10pm. A 24-year-old man was accosted while walking through the park entrance by three other men with their faces covered, one of whom pressed what was believed to be a silver handgun into his stomach. He was asked for his possessions, before being told to turn around and walk away.
No one is believed to have been harmed in the incidents, and police are now appealing for witnesses. The three suspects are believed to be Asian, one of whom was possibly referred to as "Kushi". They were all wearing black or dark clothing, as well as bandanas.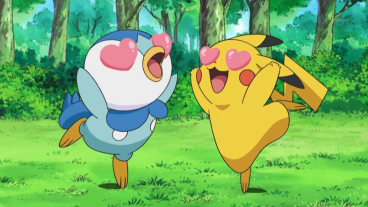 In a statement, PC Kevin Yeung, the officer in the case for Islington CID, said: "These were really shocking attacks on young people walking around a much-loved park. Were you in the area? Did you see anything? My team are keen to hear from anyone who can help lead us to the culprits.
"Robberies where a gun is shown or indicated are very rare and we are keen to apprehend those involved as soon as possible."
Pokémon Go is the latest mobile gaming phenomenon. There have been several reports of robberies committed against people playing the game in the US, while one teenager stumbled upon a dead body in the days following its release.