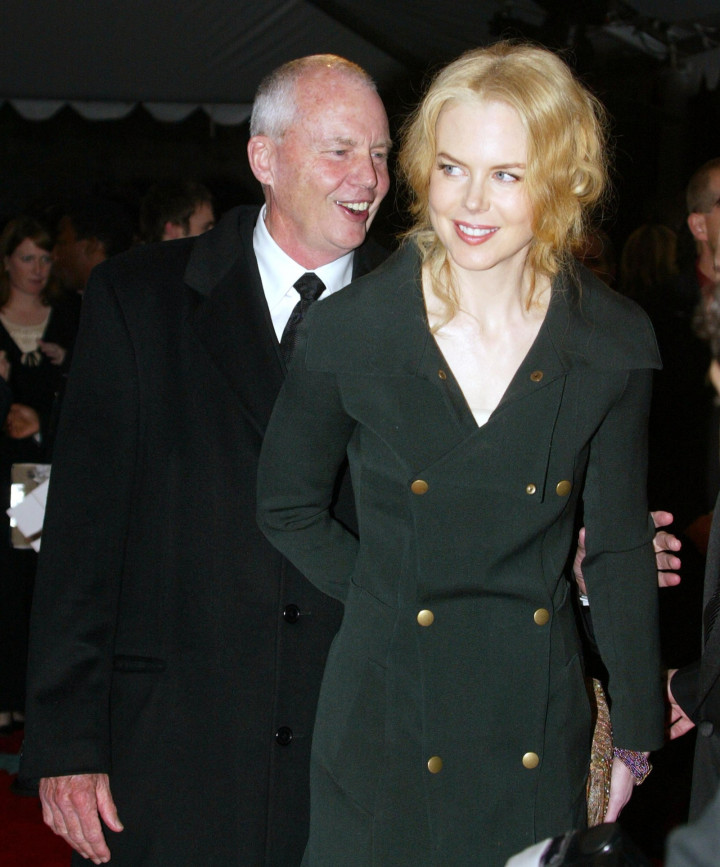 The father of Hollywood A-lister Nicole Kidman has died following an accident.
Dr Antony Kidman, a respected psychologist, is believed to have passed away after taking in fall in Singapore while visiting his younger daughter Antonia.
The father-of-two worked at the Royal North Shore Hospital and was a director of health psychology at the University of Technology Sydney. In 2005 he was awarded the Order of Australia medal for his services to health.
Dr Kidman was also a contributor to the Australian Women's Weekly, and a regular on Australian radio.
He is survived by his wife Janelle, his two daughters and his eight grandchildren.
In June Kidman attended the Swisse Celebrate Life Ball with him and husband Keith Urban, where she was seen giving her father a tender kiss on the red carpet.
The Others star, who was famously close with her father, previously described him as a "great" man.
"We were a close-knit family—still are," Kidman told DuJour magazine in 2013.
"He's a great father, I can call him at three in the morning and he's there for me," she added.
Kidman has not commented on her father's death.