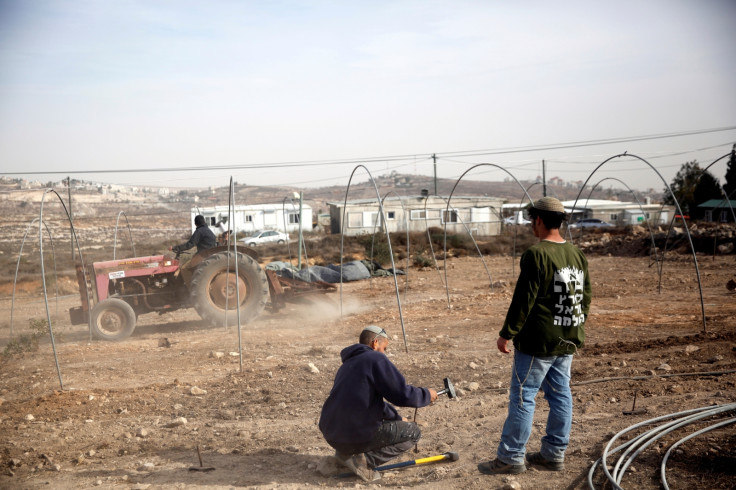 The Israeli parliament has given initial approval to a bill that would legalise thousands of Israeli settlement outposts built without permission on private Palestinian land in the West Bank.
Lawmakers in the Knesset passed the bill in a 60-49 vote after a fiery debate on Monday night (5 December) and while the bill still requires more approval, critics have already fiercely condemned the move as a land grab that would make a two-state solution to end the long Israeli-Palestinian conflict even more distant.
The previous day, the US secretary of state, John Kerry, had urged Israel to rein in the construction of settlements on West Bank land and called the bill "really concerning". Opposition leader Isaac Herzog said adopting the measure would amount to "national suicide".
The bill is a revised version of legislation which had been drawn up to avoid demolishing the Amona outpost, which was built without permission on Palestinian land. The government now hopes to move Amona settlers to nearby land considered absentee property.
The Associated Press reported Israeli Prime Minister Benjamin Netanyahu as saying his coalition wanted the initiative because "settlements are dear to us".
Anti-occupation group Peace Now said the new law, if finally approved, would effectively annex 55 illegal outposts and approximately 4,000 housing units in settlements and illegal outposts, The Guardian reported.
The law was promoted originally by Naftali Bennett, the far right leader of the Jewish Home party, who described the agreement and planned vote as a "historic day" on which the two-state solution had been buried.
"Today, the Israeli Knesset shifted from a path to establish a Palestinian state to a path of extending sovereignty to Judea and Samaria [Israel's name for the occupied Palestinian territories]," he said. "Let there be no doubt: the regulation bill is what will spearhead the extension of sovereignty."
The UN envoy for the Middle East peace process, Nickolay Mladenov, said the legislation "has the objective of protecting illegal settlements built on private Palestinian property in the West Bank. It is a very worrying initiative. I encourage Israeli legislators to reconsider such a move that would have far-reaching legal consequences across the occupied West Bank," he said, according to AFP.