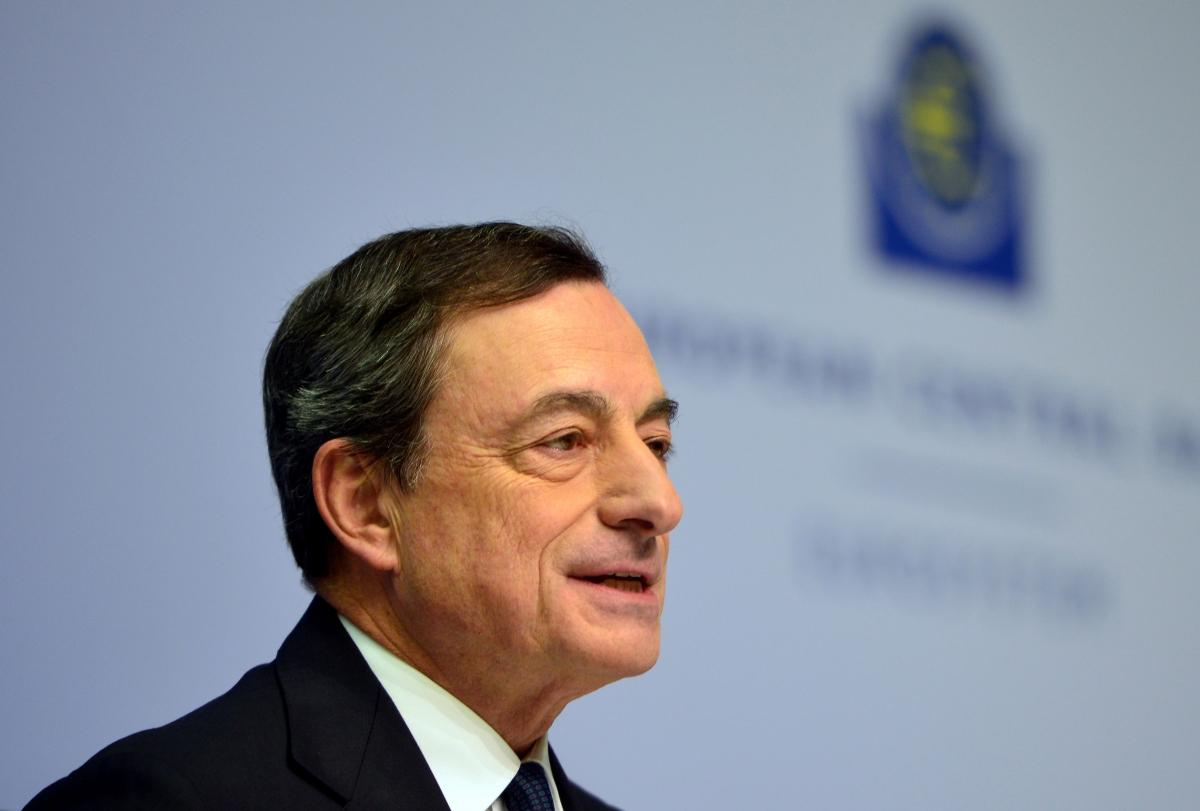 The European Central Bank kept its benchmark interest rate on hold at zero for yet another month, in line with market expectations, as its president, Mario Draghi, appeared to hit out at criticism it has received from Germany's Finance Minister Wolfgang Schaeuble.
In a statement on Thursday (27 April), the bank also said it had decided not to change the ECB's bond-buying stimulus scheme, currently on course towards being cut to €60bn (£50.6bn) down from €80bn.
Following the interest rate decision, Draghi said that since the central bank's governing council's meeting in March the cyclical recovery of the eurozone "is becoming increasingly solid and downside risks have further diminished".
But he added that inflation pressure remains subdued and inflation is "yet to show an upward trend".
In a breach from predictability that has come to signify Draghi's press conferences, the president appeared to take a swipe at Schaeuble who said the bank's loose monetary policy was not helpful for the eurozone economy.
While noting that he does not comment on politicians, Draghi quipped: "It is pretty ironic to hear these comments from people who supported the independence of the central bank."