Drake treated fans to an early surprise on Monday (26 September) with the premiere of his short film, Please Forgive Me. Four days earlier than planned, the 23-minute-long visual arrived exclusively to Apple Music and binds together songs from Drake's chart-topping fourth studio album, Views.
Directed by Anthony Mandler, who has worked with the likes of Taylor Swift and Justin Bieber, Please Forgive Me sees Drake engaged in a number of sexually-charged scenes with a beautiful woman before coming up against a business rival resulting in violence and a shoot-out.
Although scored by his long-time producer Noah "40" Shebib, the film features other songs from Views including Drake's record-breaking single One Dance and other tracks from Views, including Controlla, Weston Road Flows, Hype and the Summer's Over Interlude.
Please Forgive Me was filmed in the Soweto township of Johannesburg, South Africa over one week in July 2016. Dancehall artist Popcaan stars in the visuals alongside Kyla Reid, Fanny Neguesha and Sonni Chidiebere.
The project has garnered mostly positive attention so far with one commenting on Twitter: "#PleaseForgiveMe is a brilliant film by @Drake! So captivating," while another simply stated: "Visuals are fantastic."
It is not Drake's first visual album as the rapper dropped the 15-minute Jungle in 2015 to coincide with the release of his Grammy-nominated mixtape If You're Reading This It's Too Late. While it is not Drake's first stab at short films, it is following the 2016 trend of visual albums with Beyonce's Lemonade the most notable so far.
Watch a preview of Drake's Please Forgive Me short film:
The Formation singer debuted her hour-long film via HBO in April and won acclaim for the stunning artistic direction. Picturesque shots include a true-to-life depiction of New Orleans culture, slick choreography and segments of spoken word with cameos from tennis champ Serena Williams, rapper Jay Z and their four-year-old daughter Blue Ivy.
Beyonce was hailed a game-changer when she released a music video for every song on her self-titled 2013 album but Lemonade raised the storytelling bar. Making his comeback in August, r'n'b singer Frank Ocean offered a visual album on the less engaging end of the spectrum with Endless which was, well, an endless and rather boring stream of the singer building a staircase.
Visual albums aren't necessarily one long-form video. Justin Bieber's string of music videos to accompany songs from his Purpose album was dubbed The Purpose Movement and sought to individually tell a story of love, relationships and self-growth.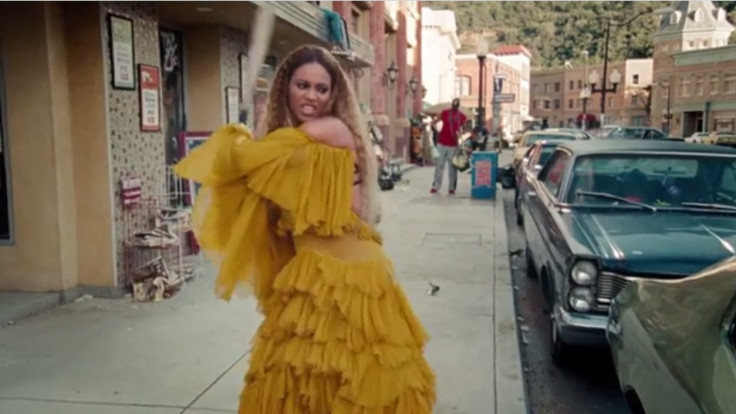 The popularity of visual albums is so high that the MTV Video Music Awards reintroduced their breakthrough long form category for their 2016 awards. Also competing in this category was Chris Brown with Royalty, Florence And The Machine with The Odyssey and Troye Sivan's Blue Neighbourhood Trilogy. The category has not featured at the VMAs since 1991.
Why is it that visual albums are suddenly appealing to an audience? From nudity to celebrity cameos and everything in between, most things have been done in traditional music videos. Viewers' appetites have grown immensely and they now crave blockbuster mini-movies with a new artistic direction.
The visual album is clearly the forward-way of thinking for musicians hoping to surprise and engage their audience. Long may it continue.