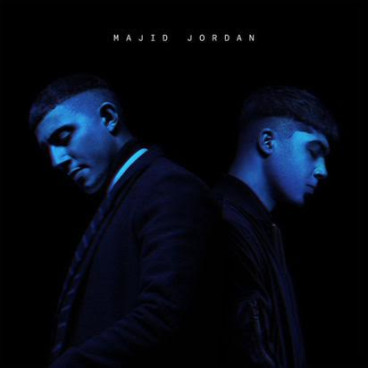 Overnight success stories are never really overnight success stories. The grind is real out here. Artists struggle behind the scenes for years, performing at various watering holes for next to nothing and hearing the word "no" 100 times at label meetings before getting that first "yes". Majid Jordan's rise to success is as close to a true overnight success story as any.
Making what would later become Drake's Hold On, We're Going Home and handing it off to him one evening to listen to in the car, there was no telling that the next day would be the beginning of a completely different life for the talented pair, consisting of Majid Al Maskati and Jordan Ullman. Now signed to their fellow Canadian's much talked about OVO Sound imprint, the producers/performers now present their self-titled debut album.
Our verdict
With a colourful musical pallet on display throughout the 12 track project, the combination of r'n'b, soul and house music blends together like a perfectly made milkshake; besides being tasty it satisfies a hunger for more. It fills the void at OVO left behind by The Weeknd – a void Drake has been trying to fill ever since the XO singer decided not to sign on the dotted line and abandoned the OVO ship in favour of Republic Records. PARTYNEXTDOOR didn't quite cut it.
An experiment in soulful trap that has since been finely tuned by Bryson Tiller – who Drake has admitted to being a fan of – Majid Jordan has more of an international sound in their back pocket. Imagine yourself kicking back by a beach bar in Ibiza while the sun goes down: that's what Majid Jordan sounds like. Oozing sexiness with a hypnotic guitar lick that sounds like something Niall Rodgers would strum out, Something About You is steered more towards the house listener yet has the capacity to draw in anyone with a soul. Forcing you to throw some serious shapes – just like album opener Learn From Each Other does – Majid Jordan has no problem in helping you creating a dance floor wherever you stand, whether it's in line at your local supermarket or in your mother-in-law's kitchen.
For a listener the sign of a good song is when you can memorise the hook pretty much instantly and then find yourself singing it over and over again at random moments throughout the day. My Love is that song. Beautifully repetitive, the Drake-assisted single takes on more of an r'n'b' form and leads the album down a route filled with sing-a-long moments. Sure, the instrumentals that back tracks such as Small Talk and Pacifico (which sound like something The Weeknd would do) are easy on the ears but it's the slick yet simple songwriting that draws you in on this occasion.
Let's not get it twisted, the album is not without its shortcomings. The second half is nowhere near as strong as the first. Becoming a little too monotonous, the appeal of crooning over atmospherically mysterious production wears a bit thin, especially on the wailing Warm, a track that sounds like it was lifted directly from an unfinished demo. A lesson in finishing off strong might be in order for the boys from Toronto, and if Shake Shake Shake is anything to go by, they're plenty capable.
Shake Shake Shake doesn't fit any particular genre mould and that's why it's one of the strongest moments on the album. Reminiscent of the famous Hall & Oates song Maneater – but lightly glazed with an electronic coating – it's a song that channels the purity of 1980s music whilst feeling very free. Lyrically simple, Majid Jordan have a solid album cut on their hands that all ears can enjoy.
Alive with toe tappers designed to get you shuffling on your next holiday abroad, as far as debut albums go Majid Jordan's is solid. It's by no means classic but that doesn't mean they won't one day create something that can be labelled as such. Under the tutelage of one of the world's biggest artists, there's a lot more learning and a lot more experiences to come for the boys from Toronto. With an undeniably international sound that colours outside the typical genre lines and will speak to fans of varying tastes, this is an album that could be in rotation for a while, especially during sunny spells on the beach whilst you sip your Mojito and puff on some shisha.
---
Will Lavin is a hip-hop music and lifestyle specialist of 10 years. A 2015 IMC award winner, he's written for publications such as Vibe, XXL, Complex and Blues & Soul. He's worked with artists such as Chaka Khan, Timbaland, will.i.am. and Chris Brown. He also runs illwill.co.uk.
---