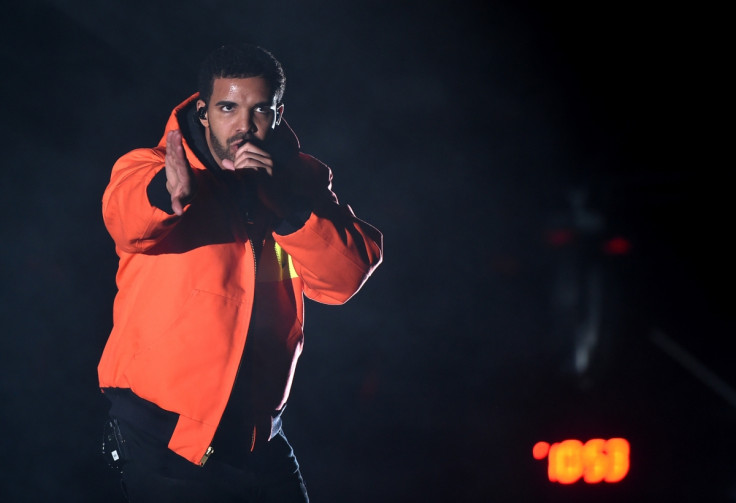 Anticipation for Drake's new album Views From The 6 has reached a new level with two new songs dropping ahead of its release. Fans have been treated to the sounds of Controlla and These Days thanks to a leak and while an official tracklist for Drizzy's fourth studio album is yet to be released, it is believed the two tracks are throwaway cuts from the long-awaited record.
Controlla sees Drake, 29, team up once again with dancehall artist Popcaan and has perhaps drawn inspiration from the Canadian rapper's time spent working with Rihanna on their collaboration Work, with the song boasting a Caribbean vibe. Lyrics on Drake's verse include: "Yeah, okay, you like it when I get aggressive, tell you to go slower, go faster/ Like controlla, controlla, And I'm never on a waste ting shorty, I do how you say you want it."
It is the second time Popcaan has teamed up with Drake with the singer having featured on the outro of Drake's 2015 single Know Yourself. While Controlla is certainly more fun in its lyrical content, These Days takes on a reflective approach with Drizzy musing about his fame and fortune. He raps: "I've been out walking, I don't do too much talking these days/ These days I seem to think a lot, about the things I forgot to do."
Alluding to some regrets in the dating department, he continues: "I've met some women, I wish I had resisted these days/ These days I seem to think, about how I have failed to change all of my ways... I've stopped the dreaming, I don't do too much scheming/ These days I sit inside chauffeur car, with windows down and count the stars." Both songs have since been removed from YouTube and other platforms.
Drake has been keeping details on Views From The 6 tightly under wraps but he did appear to confirm that the album has been set for an April release although he failed to provide a specific date. Views From The 6 will follow-on from Drake's third studio album Nothing Was The Same, which debuted at number one on the US Billboard 200 chart. Despite the absence of an official album, Drake still kept fans entertained with new music throughout 2015, releasing the chart-topping mixtapes If You're Reading This, It's Too Late and What A Time To Be Alive, the latter a collaborative effort with Future.
Listen to Drake and PartyNextDoor's Come And See Me: