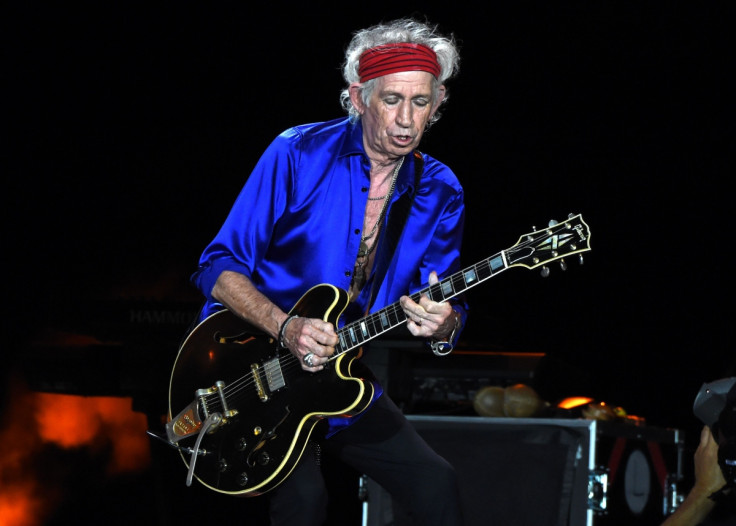 The Rolling Stones rocker Keith Richards isn't a fan of the modern showbiz era. The guitarist has called into question the songwriting talents of artists like Adele and Rihanna while also slamming singing competition TV shows such as The X Factor.
Richards, 72, has collaborated with bandmate Mick Jagger over decades when writing The Rolling Stones songs so it is no surprise that he criticises other artists for using a team of songwriters. When asked by Time Out if he thinks it is "crazy" that Adele, 27, and Rihanna, 28, use the help of others when penning their tracks, Richards replied: "Well, they can't rely on themselves, can they?"
Adele is mostly listed as the main writer on her 2008 debut album 19 but her second LP 21 and its best-selling follow-up 25 have several other songwriters credited, including Bruno Mars and Max Martin and Ryan Tedder. Rihanna has sporadically written across her first seven albums but she features heavily on the credits of her eighth release Anti, which dropped in February 2016.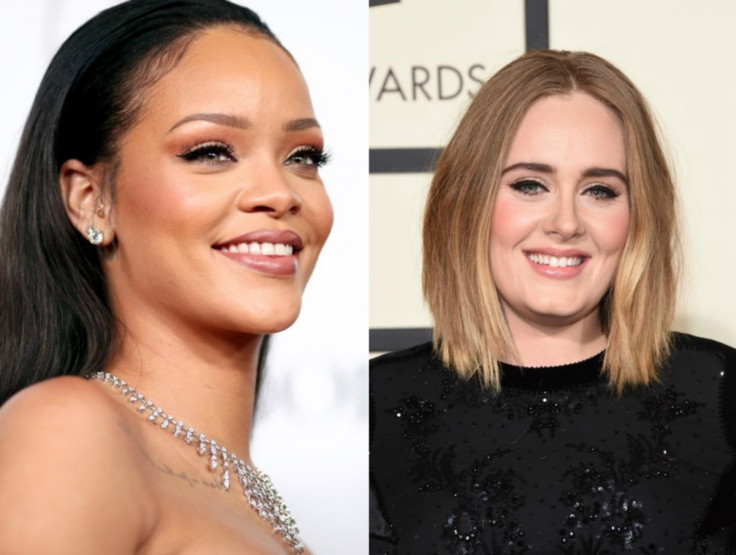 Opening up about her songwriting process, Adele told the New York Times in 2015: "In order for me to feel confident with one of my songs it has to really move me. That's how I know that I've written a good song for myself – it's when I start crying. It's when I break out in [expletive] tears in the vocal booth or in the studio, and I'll need a moment to myself."
She added: "I didn't think I had it in me to write another record. I didn't know if I should. Because of how successful 21 was, I thought, 'Maybe everyone's happy with that being the last thing from me. Maybe I should bow out on a high'.
In his interview, Richards also took aim at talent shows including Simon Cowell's ITV staple series, stating: "[Music] goes round in cycles. We're in the midst of a heavy duty 'showbiz' period, even stronger than when we killed it last time. The X Factor and all this competition s**t. It's just for people who want to be famous. Well, if it's fame you want, good luck. You'd better learn to live with it."
Watch Adele's Hello music video: