Typically, entertainment-based conventions all around the world often reveal first looks at titles fans are excited for, whether they be for movies or television series. This weekend, New York Comic Con 2016 was no exception to this tradition, unveiling the debut trailer for Netflix's upcoming Marvel show Iron Fist, starring Finn Jones in the lead role.
In the comics (and subsequently now, the TV series too), Iron Fist is Daniel 'Danny' Rand, who as a young boy, travels with his family from New York to a lost mystical city called K'un-Lun. After some tragic twists of fate, Rand is adopted by the city's ruler and taught advanced martial arts and the mystical power of the Iron Fist. As an adult, Rand returns to his native New York 15 years later and adopts the guise of Iron Fist, dishing out justice to multiple bad guys.
As well as Jones, the series will also see his fellow Game Of Thrones actor Jessica Henwick (who plays Nymeria Sand in the hit-HBO show) star. In Iron Fist, the 24-year-old portrays Colleen Wing, a character lifted straight from the comics, who aligns herself with Rand and runs her own martial arts dojo in New York City. Jessica Stroup (90210) and David Wenham (The Lord Of The Rings) are also set to appear.
As most avid Marvel fans know, the studio like to link their big-screen features together and their television series are no different. Rosario Dawson, who was first introduced to the small screen universe in Daredevil and who recently reprised her role in Luke Cage, will be seen again as Hell's Kitchen nurse Claire Temple in Iron Fist. The same goes for Carrie-Anne Moss, whose lawyer Jeri Hogarth (first seen in Jessica Jones) will have a cameo too.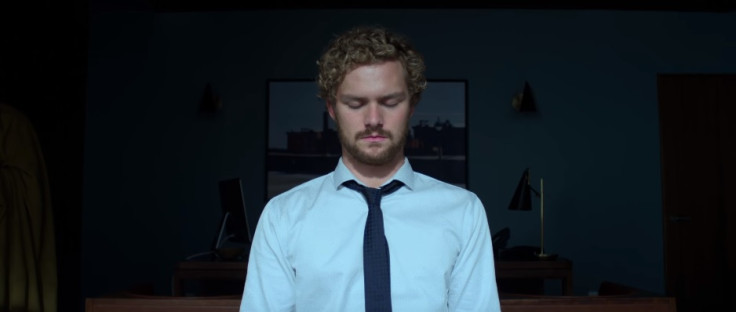 The Marvel/Netflix news from NYCC didn't stop there either. Enticing fans about joint series The Defenders – set to reach the streaming service sometime in 2017 – which unites Jones, Charlie Cox (Daredevil), Mike Colter (Luke Cage) and Krysten Ritter (Jessica Jones) on stage for the first time, they then that revealed Sigourney Weaver will take on the villainous role in the show too.