University students who want free education are protesting on campuses across South Africa as the #FeesMustFall protests enter a third week. The demonstrators are reacting to a government announcement that universities can increase fees by up to eight per cent next year.
Classes have been suspended at the University of Cape Town because of security concerns. The University of the Witwatersrand in Johannesburg has closed for the rest of the week because of violence by protesters demanding free education.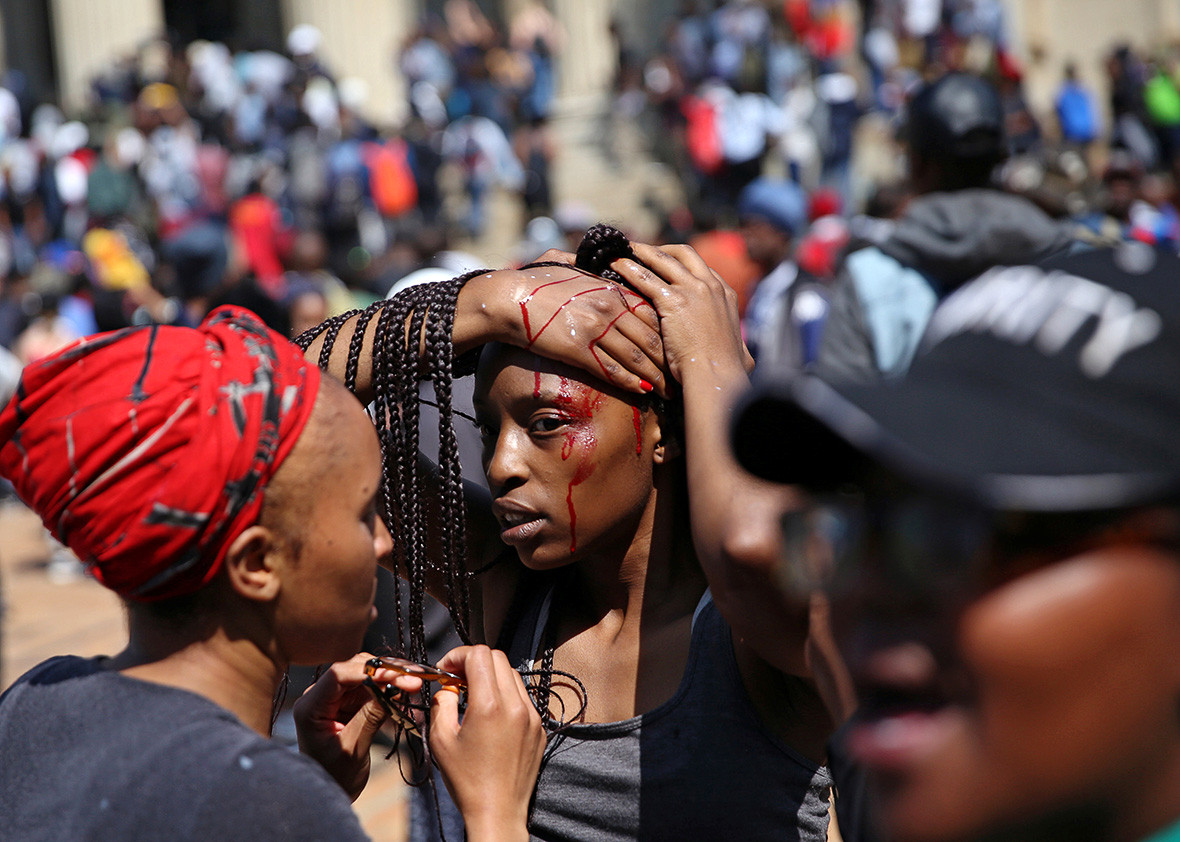 Several students hurled rocks at a main building on the campus of the university, known as Wits, after they were prevented from entering by private security guards who retaliated by throwing rocks back at the students, it was claimed. The students later entered the building under heavy police presence, where they gathered in a hall seeking an audience with university authorities.
Nompendulo Mkatshwa, outgoing president of the student representative council, said police had fired stun grenades and arrested 31 students who were blocking access to the university. The students were later released.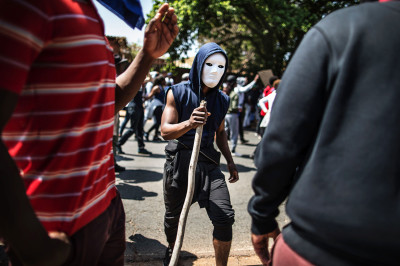 Demonstrations this year and in 2015 over the cost of university education – prohibitive for many black students – highlight frustration at the inequalities that persist more than two decades after the end of white minority rule in 1994.
The students were reacting to a government announcement that universities can increase fees next year by up to eight per cent – above South Africa's current inflation rate of six per cent. Weeks of violent demonstrations last year over university costs forced President Jacob Zuma to rule out fee raises for 2016 but university authorities have warned that another freeze for this year could damage their academic programmes.
The protesters want free education for all students. Blade Nzimande, the education minister, has said the demand is not feasible because South Africa can't afford it. The government has promised to pay 2.5 billion rands (about £140m) to cover the costs of poor students.