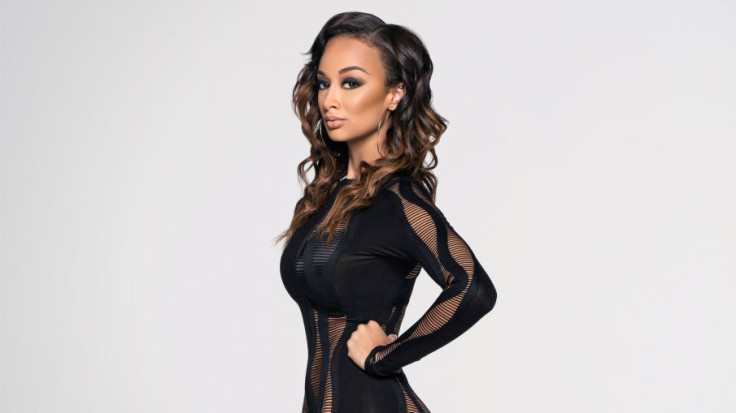 It's only been a week since Draya Michele and Orlando Scandrick called off their engagement. But Basketball Wives LA star Mehgan James is already claiming that the two are faking their breakup in order to grab public attention.
"It's all fake," the latest entrant to the VH1 reality show told Hip Hollywood. "They're still together. She's still living in house, driving his car, and it's a publicity stunt. That's my opinion. the breakup, the makeup, the re-breakup, the makeup before that and the breakup before that, it's fake. That's just my opinion."
In the same interview, Jackie Christie, the infamous Basketball Wives star, admitted that Scandrick was double dating Michele and her daughter Chantel. Christie also said that she too believes that the entire breakup drama is staged.
"It's never been made public. That meant the world to me...Was for her and him to admit what really happened. Now, I just wish the best for them. I don't deal with that situation. I don't speak about it because I don't really know. I don't know what's going on," adding that "I would love to counsel them."
However, a TMZ report claims that the The Dallas Cowboy star is getting a restraining order against his reality star ex-fiancee.
According to the report, the relationship between the couple has become worse since Scandrick called off their engagement early July and the NFL star has appealed to the judge to order the "Basketball Wives L.A." star to stay away from him.
The American football cornerback reportedly wants her to move out of his home as soon as possible.