Authorities in the Democratic Republic of Congo (DRC) have released 20 students arrested by security forces on 17 February. Despite their release, activists claim police seized much of the student's belongings.
Tensions have been running high in the mineral-rich country after the opposition movement – including the LUCHA (Lutte pour le changement or struggle for change) – called for a day of "villes-mortes" (general strikes, or dead cities) throughout the DRC on 16 February. Dozens of activists were arrested as the country's main hubs were paralysed by the general strike.
The students – mainly from the Institut supérieur de techniques appliquées (or ISTA) – were part of a group of roughly 100 who had decided to stage a sit-in at the police investigation services (known as P2), where six students and members of LUCHA have been held since Tuesday morning in Goma, the eastern city located in the North Kivu province.

"Thanks to the pressure and determination of students and LUCHA , authorities released, a little over an hour ago, the 20 students (mainly from the ISTA) that police had arrested at about 11.00am (9.00am GMT) today," a statement from LUCHA confirming the releases read.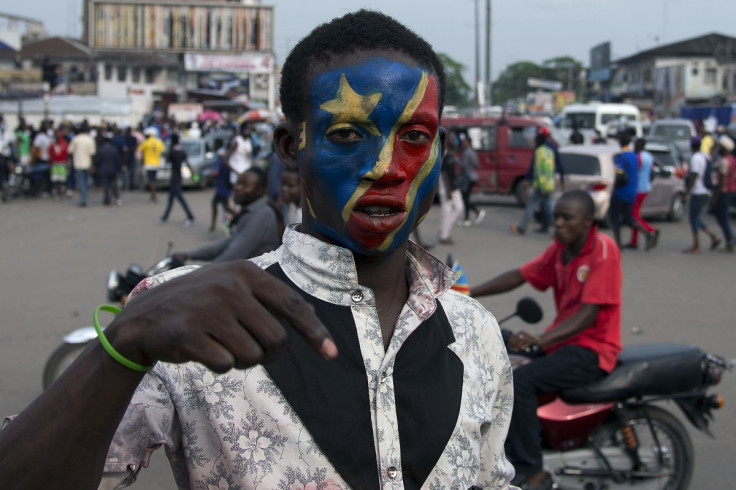 Belongings 'extorted' from students
However, LUCHA also alleged that "in addition to the violence, the group of policemen [around a dozen] had extorted all their victims' possessions", including laptops, mobile phones, money, bags and shoes. IBTimes UK could not confirm these allegations and was awaiting a statement from the authorities at the time of publishing.
The group of 20 students was arrested after police pick-ups came to disperse around 100 students who were heading to the High Court in Goma to ask for the liberation of six LUCHA activists, who have now been transferred from P2 to the High Court.
"We urge the authorities to release the six remaining comrades, and to find and return all personal belongings that the police extorted from students today. If this is not done by tonight, it is not excluded that on Thursday [18 February] they see not 100, but 1,000 students and youth head to the High Court, demanding freedom and their belongings (are returned)," LUCHA warned in its statement.
Kabila's hopes for elections
While LUCHA member Jean Bwenge told IBTimes UK that it is difficult to forecast whether President Joseph Kabila will continue to use strong-arm tactics – such as ruthless repression of protests from January 2015 and waves of arbitrary imprisonments since March – he believes that such tactics will be repeated.
Although Kabila is bound by the constitution to step down in December 2016 as he has served two consecutive terms snce 2001, opposition groups have accused him of trying to postpone the November 2016 election and amend term limits. Opposition parties have continued to call for mass protests against changes to the nation's constitution that would enable Kabila extend his rule.