DRC: Opposition leader Martin Fayulu arrested ahead of anti-Kabila protest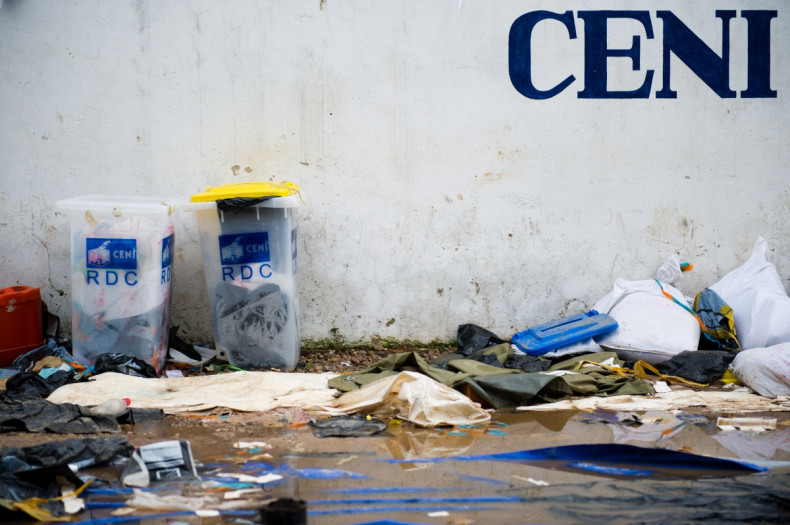 Prominent Congolese opposition leader Martin Fayulu has been arrested in Kinshasa, two days ahead of a planned general strike aimed at putting pressure on President Joseph Kabila to step down from power in December 2016. The UN confirmed that Fayulu had been detained, but did not know whether he was arrested by police, security services, or military intelligence.
The president of the Engagement for Citizenship and Development (ECIDE) party was arrested at the organisation's headquarters on 14 February. "A group dressed in military fatigues arrived at our party headquarters this afternoon at around 3.00pm (2.00pm GMT) and arrested Fayulu," Secretary-General Devos Kitoko told Bloomberg. "We don't know why he was taken or where he was taken to."
Fayulu's lawyer, Jean Marie Kabengela Ilunga has demanded his release. "We are asking for his release, pure and simple," he told Radio Okapi. "This country does not belong to an individual or group of individuals. We demand an end to arbitrariness and intimidations."
The latest clampdown by authorities in Africa's largest copper producer is a worrying sign, as anger continues to rise at Kabila's perceived attempts to stay in power. Fayulu played a key role in galvanising support for the nationwide strike on 16 February, which will demand that Kabila respect the constitution and hand over power at the end of this year. Previous protests in the mineral-rich country have been met with bloody repression by the government and earlier this month, Human Rights Watch (HRW) called for sanctions against the Kinshasa officials "responsible for the crackdown" on political opponents.
"We know he has been taken," Jose Maria Aranaz, director of the UN's Joint Human Rights Office (UNJHRO) in the country said of Fayulu's detention. "Arresting a national leader is a serious step in the wrong direction confirming worry trends towards the shrinking of the democratic space and the restriction of public freedoms."
Human Rights Watch (HRW) called the latest development a "very worrying sign". Senior researcher Ida Sawyer said: "This is the latest example of repression against opposition leaders and others who have called for respect for the constitution and for elections to be held on time".
The development comes just days after US Special Envoy to Africa's Great Lakes Region Tom Perriello warned that the DRC is inching closer to a "political crisis" as uncertainty around presidential elections slated for 2016 continue to grow. On 11 February, Kinshasa said that gubernatorial elections will take place on 26 March, with voting set to take place in 21 out of 26 provinces.
In 2015, some 21 new provinces were created and Kabila's opponents say that this, combined with an uncertain election calendar are part of the president's attempts to stay in power. On 12 February, government spokesman Lambert Mende insisted that Kabila is committed to respecting the two-term limit enshrined in the constitution.
"The President remains committed to a dialogue and political consensus, but also recognises the government's ultimate responsibility to the Congolese people – which is to respect the Constitution and allow the CENI [election commission] to continue preparations for upcoming elections," he said.