DRC: Activists call for prolonged strike to demand release of 20 students in Goma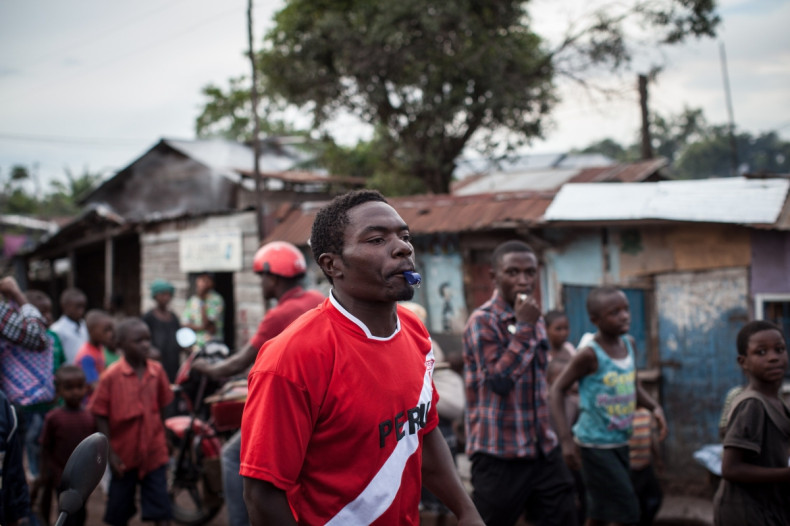 Students of at least five universities in the Democratic Republic of Congo have started a general strike on Wednesday 17 February to demand the release of six students and activists from a youth movement arrested on 16 February.
Tensions have been running high in the mineral-rich country after the opposition movement – including the LUCHA (Lutte pour le changement or struggle for change) – called for a day of 'villes-mortes' (dead cities, or general strikes) throughout the DRC on 16 February. Dozens of activists were arrested as the country's main cities were paralysed by the general strike.
Twenty students arrested in Goma
Jean Bwenge, a young activist from 'LUCHA' told IBTimes UK from Goma that at around 12.30pm local time on 17 February, a heavily armed police unit had initiated a chase after a group of students, which resulted in 20 arrests.
The students - mainly from the Institut supérieur de techniques appliquées (or ISTA) - were part of a group of roughly 100 who had decided to carry out a sit-in at the police investigation services (known as 'P2') where six students and members of Lucha had been since Tuesday morning.
"The group from the Campus du Lac had arrived at about 11:00am at P2. After learning that the six comrades detained since yesterday were about to be transferred to the High Court, the group decided to skip doing this sit-in and head to the High Court, which is located about 200m away from the P2. It's on their way there that police pick-ups came with a roar to disperse them and 20 students were arrested as the others were able to flee," Bwenge explained.
The 20 students were taken to the P2, Bwenge confirmed.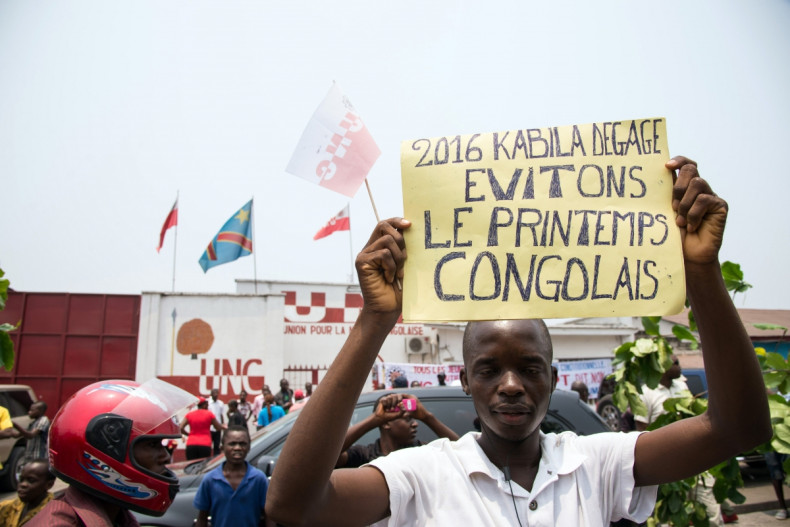 Lucha: Arrests are 'one more provocation'
"This is one more provocation. We will not give up until our comrades are all free. They will not have a prison to lock us all up if we are hundreds or thousands! We will not ask for our rights and dignity, we will obtain it," Bwenge vowed.
However, the activist said the Lucha movement had called on students "to refrain from responding to police violence with violence, not avoid giving them a pretext".
"Given the difficulty of managing (the growing) anger of students, Lucha fears that authorities won't miss on charging us for any violence. Despite our constant calls to fellow students via social networks to prevent violence, we unfortunately can not guarantee control of their actions. We therefore urge the authorities, starting with the Governor and the Commissioner Paluku Awashango to use common sense and responsibility in ordering the immediate release of all students and all the arrested activists," Bwenge added.
The activist had told IBTimes UK on Tuesday that, despite having only called for one day of general strike in Goma, Lucha was "thinking about new potential actions that may go on tomorrow if the activists are not liberated tonight at the latest".
Kabila's elections hope
While Bwenge agrees it is difficult to forecast whether President Joseph Kabila will continue to use strong-arm tactics – such as ruthless repression of protests from January 2015 and waves of arbitrary imprisonments since March – he believes it is likely he will continue with these tactics.
Although Kabila is bound by the constitution to step down in December 2016 as he has served two consecutive terms snce 2001, opposition groups have accused him of trying to postpone the November 2016 election and amend term limits.
Opposition parties have continued to call for mass protests against changes to the nation's constitution that would enable Kabila extend his rule.
Update
The six students were transferred from P2 to the High Court in Goma around mid-day on Wednesday (17 February).
Militants of LUCHA have denied the claims made by Governor Paluku Awashango on Radio France Internationale (RFI) that the students arrested on Tuesday ahead of the general strike had been intercepted with "pointed or edged weapons and tyres".
"We formally deny this information. Our comrades were not carrying any edged weapons. They were sleeping at the time they were found. Concerning the tyres, we have been denouncing the fact they had been brought in the plot where security agents abducted (the students), with the obvious goal of oppressing us," LUCHA said in a statement.