DRC: Activists arrested as nation's main cities are 'paralysed' by general strike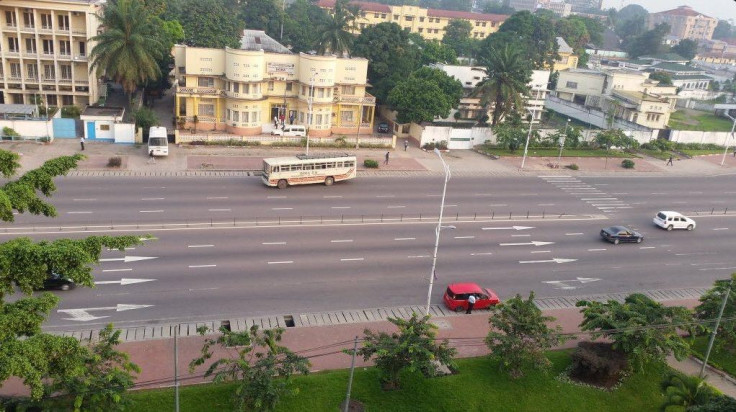 Dozens of activists have been arrested in the Democratic Republic of Congo (DRC) as the country's main cities are paralysed by general strike called by a coalition of opposition parties and civil society groups.
Tensions have been running high in the resource-rich country after the opposition movement – including the LUCHA (Lutte pour le changement or struggle for change) movement – called for a day of 'villes-mortes' (dead cities, or general strike) throughout the whole of the DRC on 16 February. Supporters of the democratic changeover in DRC, who have been using the hashtag #Yebela (meaning Know-it, in lingala, a language spoken in DRC), said they hoped would help increase public awareness on the dangers of a sliding, or delay of the elections, and ask for the incumbent president to step down.
At least eight arrested
At least six activists from LUCHA (see What is LUCHA?) were arrested in Goma's Katindo district very early on Tuesday (16 February), around 4.30am.
"The activists had organised a vigil to pray, prepare today's strike and messages. When the policemen arrived they broke down the door of the house where the activists were, and took everyone away, as well as the banners and calicos," Jean Bwenge, a young activist of the group 'LUCHA' told IBTimes UK from Goma.
What is LUCHA?
LUCHA is an organisation created in Goma, the capital of North Kivu in the Democratic Republic of Congo (DRC), in June 2012.
The organisation's members, who refuse to take arms, affirm the need to take action through critical popular mobilisation.
Despite its spirit. this movement has seen its actions repressed - with the National Intelligence Agency (ANR), for instance, intercepting its actions and arresting a number of LUCHA's members.
"We consider this to be an abduction, because you don't arrest people at 4am in their own homes: the activists were not even on a public space."
Vital Awashango, commandant of Police in Nord-Kivu, confirmed police confirmed the arrests, but was unable to say where the activists were detained. He insisted police had arrested "bandits" who were planning to "incite violence against public order".
Police also arrested two LUCHA activists in the capital, Kinshasa. The organisation was yet to hear any information about these individuals. IBTimes UK could not confirm details with the police at the time of writing.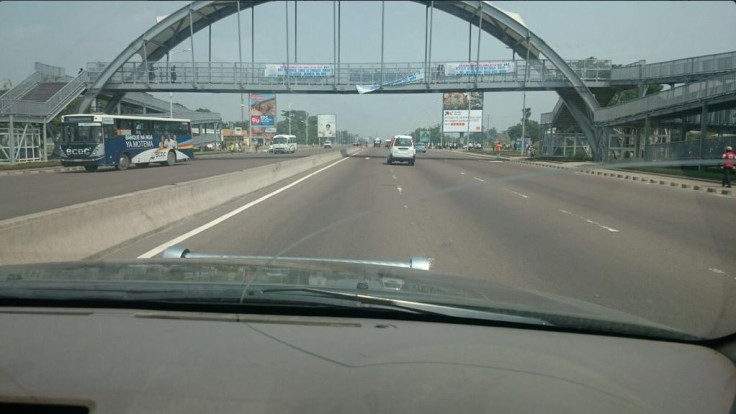 Lucha: 'Ville-mortes' a success
The general strike, meanwhile, has been dubbed a success by the organisations which called for the day of action. "Everything is going well, it's a success as 90% of economic and commercial activities are paralysed, in Goma and Bukavu in particular," Bwenge said.
Reports have emerged of empty streets – usually bustling – in Goma, while traffic was also halted in Kinshasa and Lumbumbashi. "The plan was for economic activity to resume tomorrow, but because of this unforeseen event (arrests), we are still thinking about new potential actions that may go on tomorrow if the activists are not liberated tonight at the latest," Bwenge added.
While Bwenge agrees it is difficult to forecast whether Kabila will continue to use strong-arm tactics – such as ruthless repression of protests in January 2015 and waves of arbitrary imprisonments since March – he believes it is likely he will continue with these tactics.
These new arrests come just days after opposition leader Martin Fayulu was arrested on Sunday (14 February) around 2.30pm local time by agents of the Military Detection of Anti-National Activities service at the headquarters of his small ECIDE party in Kinshasa.
His arrest raised tensions ahead of the planned general strike and Fayulu was eventually released around 9pm local time on Sunday. His lawyer, Jean-Marie Kabengela Ilunga, said Fayulu was not "arrested" but "kidnapped" by agents.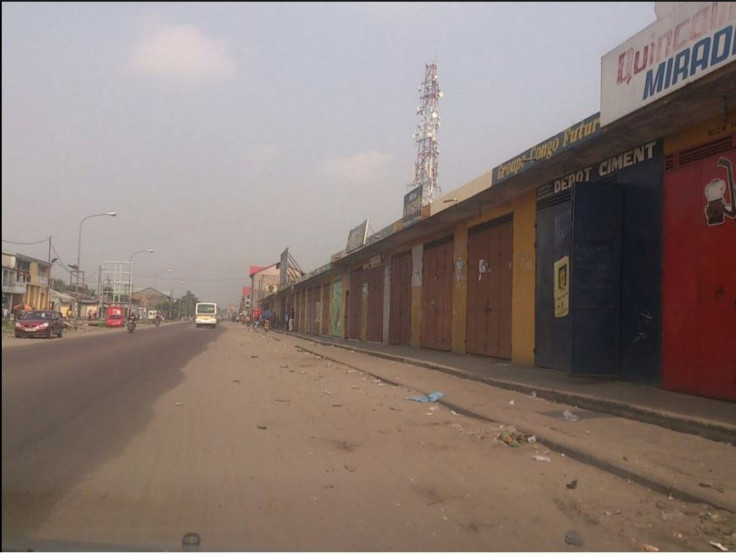 Kabila's elections hope
Although Kabila is bound by the constitution to step down in December 2016 as he has served two consecutive terms since 2001, opposition groups have accused him of trying to postpone the November 2016 election and amend term limits.
Since January 2015, opposition parties have called for mass protests against changes to the nation's Constitution that would enable Kabila to extend his rule.
© Copyright IBTimes 2023. All rights reserved.