DRC: Elections will bring peace and investment opportunities says Wivine Mumba Matipa
The highly anticipated 2016 elections in the Democratic Republic of Congo (DRC) will bring peace and a plethora of opportunities for foreign investors, a former minister of President Joseph Kabila has said.
The presidential election could represent the first democratic transition of power after decades of civil war, political instability and deadly coups in DRC. Although the president is bound by the constitution to step down as he has served two consecutive terms since 2001, opposition groups have accused him of trying to postpone the election and amend term limits.
The G7 and La Dynamique – groups of parties within the coalition – rejected Kabila's calls for an inclusive dialogue ahead of the 2016 polls, claiming the talks are a way for him to cling on to power.
Peace in the Congo
But Wivine Mumba Matipa, who served as DRC's minister of justice and human rights between 2012 and 2015 rejected the idea that the polls could lead to violence, instead saying the transition would help the country attract global investors.
"The outlook of the DRC is better and better. The rule of law is important for investors, so we are really putting a lot of emphasis on that in the DRC right now," Mumba Matipa told IBTimes UK in an exclusive interview. "As far as investors are concerned – about what is going to happen with the election because that is the concern – I don't think there will be a cataclysm in 2016 in Congo."
The former minister, who now heads the National Agency for Investment Promotion in the DRC, dubbed ANAPI, added: "As far as I am concerned, I believe that our population, after a decade of war, wants peace, a lasting peace. And that is the reason you can see that the president is convening dialogue again."
Kabila's government may be hard at work enticing foreign investors to fund large projects in the agriculture and energy sectors but Mumba Matipa believes the international community should trust the DRC to hold fair and free elections in 2016.
She said: "They need to let Congolese decide for themselves, for their future. We are not a colonised country any more and our democracy is like a child – you need to start crawling, then you start walking and then running. It's a process, so we need to be responsible of our future and I think that will be the best way for us to make sure that the peace we acquired can last."
A 'resilient' economy
Emerging from one of the most violent conflicts in the world, which has left almost six million dead, the DRC is hoping to foster long-term peace and security with all-encompassing reforms of its security forces, and civil and criminal justice. A new investment code was passed in 2002, as commercial courts were set up for investors to feel secure alongside a commission and a national strategy against corruption and fraud.
"The government has put a special emphasis on reforms to improve the [business] climate, to allow the investor to be more secure, not only legally but also judicially," Mumba Matipa explained.
This state-building agenda comes as DRC continues to showcase good macro economic indicators. The economy did fairly well in 2014, with sustained growth of between 8.9% and 9.2%, well above the average in Sub-Saharan Africa and mostly driven by robust extractive industries: copper, diamonds, gold mining and oil exports.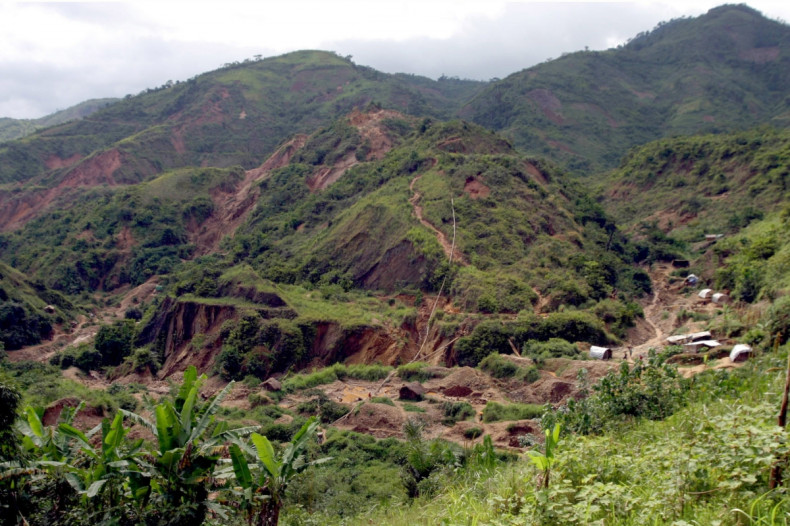 While falling commodity prices globally may be a risk to the country's growth rate this year – the government revised 2015 rates to 7.5% – Mumba Matipa explained the "resilient" economy is expected to grow steadily, supported by controlled inflation (1.2%) and a virtually stable exchange rate (slipping 0.1%).
"[There has been] very little fluctuation [compared to] where we came from in the 1990s. Our economy was very bad, with a fluctuation of to to 9,000%," the former minister recalled, pointing to 53% inflation rates in 2009.
Refocusing investments
The 2.3 million sq km country – the equivalent of two-thirds of the European Union – has the potential to become one of the richest countries on the African continent and a driver of African growth, the World Bank said.
DRC is starting to attract investors again, particularly in the recovering agriculture, infrastructure and nascent tourism sectors, and Mumba Matipa insisted the ANAPI hopes the nation can move away from a mining-intensive economy towards more inclusive activities.
"[Up to 70%] of our population lives in rural areas... The growth of our economy is mainly pooled through mining and mining is not a growth that is inclusive, so we need to go to the root of where we can reach our people, make sure that those 70% who are living there have jobs, and the main one they can have is agriculture," she explained. The government's priority remains improving agricultural and animal production, marketing infrastructure improvement, and capacity building support.
To this end, Kinshasa has identified 22 agro-industrial parks and $83m was set aside to establish the 75,000 hectare Bukanga-Lonzo park in the Bandundu province, which aims at assuring food self-sufficiency to DRC.
Highlighting how badly conflict damaged existing transportation infrastructure (roads, railways and ports), Mumba Matipa added: "When it comes to infrastructure, we have a lot of challenges. Congo is a sub-continent because it is so huge and... we need everything, which means that we have potential everywhere and investors should be able to seize those opportunities."