The Democratic Republic of Congo (DRC) government spokesman has criticised a United Nations (UN) top official who urged the Security Council to establish a commission of inquiry on violence against civilians in Congo's restive Kasaï province.
Kasaï Oriental, in the heart of the DRC, has been plagued by deadly violence between the Congolese security forces and a local militia, Kamwina Nsapu, since August 2016.
Following the recent discovery of three mass graves in the Kasaï and neighbouring Lomani provinces, UN High Commissioner for Human Rights Zeid Ra'ad al-Hussein on Wednesday (8 March) called for a high-level investigation into "grave" violations committed against civilians in the region.
Besides abuses attributed to Kamwina Nsapu, the UN also reported the disproportionate use of force by government security forces in their response to the situation.
DRC's government spokesman Lambert Mende later that evening criticised the UN's stance, stressing that a Congolese judicial investigation was already under way. "Our magistrates have discovered more than three mass graves and all the horrors of the Kamwina Nsapu," Mende told RFI.
The spokesman claimed militiamen from Kamwina Nsapu were behind the mass graves. According to RFI, Mende alleged the fighters killed traditional chiefs, local intellectuals and police officers.
Mende's comments followed a speech by Zeid at the UN Human Rights Council. While he praised the Congolese government for investigating the killings, Zeid said the UN should launch its own probe.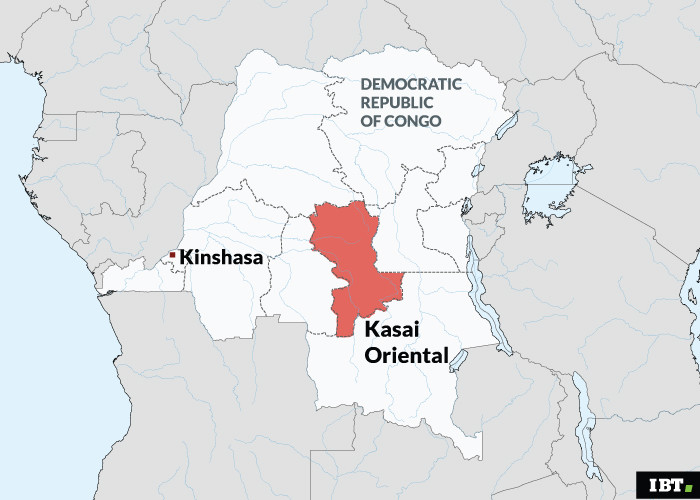 "I commend the swift action taken by the government to begin processes of investigation and accountability in some of the alleged killings attributed to soldiers, and offer the assistance of my office," Zeid said. "(But) in light of recurrent reports of grave violations and the recent discovery of three more mass graves, I urge the council to establish a Commission of Inquiry to look into these allegations."
Referring to earlier UN concerns over the high death toll and disproportionate use of force against Kamuina Nsapu militia in Kasaï, including a shocking footage of soldiers' alleged summary executions of unarmed civilians – claimed to be members of Kamwina Nsapu – that emerged last month, Zeid added: "My office will be closely watching judicial developments in regard to actions by security forces which lead to the deaths of at least 100 people in September and December."
In January, the UN's Office for the Coordination of Humanitarian Affairs (OCHA) reported more than 100,000 had been uprooted by spiralling violence in the Kasaï-Oriental province in recent months. On 8 March, OCHA warned that at least 600,000 people were now in need of emergency humanitarian assistance.
The international community fears unease over President Joseph Kabila's plan to stay in power after the end of his December 2016 mandate could spark large-scale conflict that could be viewed as added fodder for localised unrest.