The United Nations's Office for the Coordination of Humanitarian Affairs (OCHA) has warned that at least 600,000 people are now in need of emergency humanitarian assistance in the Democratic Republic of Congo (DRC)'s restive Kasaï-Oriental province, according to reports.
The international community fears unease over President Joseph Kabila's plan to stay in power after the end of his December 2016 mandate could spark large-scale conflict that could be viewed as added fodder for localised unrest.
Kasai Oriental, in the heart of the DRC, has been plagued by deadly violence between the Congolese security forces and a local militia, Kamwina Nsapu, since August 2016.
In January, the OCHA reported more than 100,000 had been uprooted by spiralling violence in recent months.
An OCHA spokesman, Yvon Edoumou, warned that the situation of these populations is "worrying", especially since the area had so far been free from violence. The fighting has also disrupted education, health centres have closed and farming across the provinces of Kasaï, Kasaï Central and Kasaï Oriental has been halted.
"The number of people in need of humanitarian assistance is estimated at 600,000. Almost 53,000 need to be educated but, with this violence, many have left school," Edoumou is quoted as saying by RFI.
"We are also talking about being able to provide food to these people, to be able to provide them with water and health care. So we are really talking about a situation that requires a comprehensive response so that these people can live with dignity while waiting to go home and continue their lives."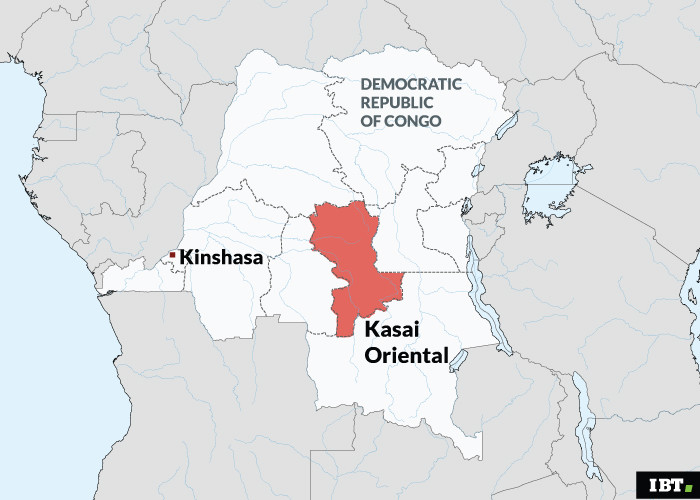 The FARDC has been accused of "summarily executing civilians, including women and children" as it targets fighters from the Kamwina Nsapu (part of the Luba ethnic group) which vows to rid Kasaï-Central of all state security forces, accusing them of abusing the local population. The militia has progressively expanded from its Kasaï-Central fief into Kasaï-Oriental.
The UN earlier last month called for a "full and independent investigation" following reports that at least 101 people had been killed in clashes between soldiers and Kamwina Nsapu. The Office of the UN High Commissioner for Human Rights denounced "massive violations of human rights" committed against people targeted by soldiers for their alleged affiliation to a local militia".
There are fears that armed groups may be trying to capitalise on the prevailing political uncertainty to cause widespread violence and instability in an already fragile country.
Last month, Catholic parishes and schools were attacked by unidentified armed men in Kasaï-Oriental and Haut-Katanga provinces, according to Radio Okapi, a United Nations-backed Congolese news source.