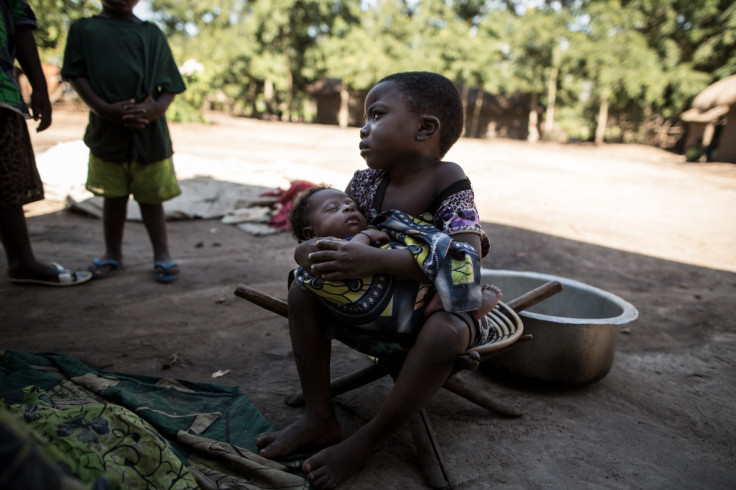 The government in the Democratic Republic of Congo (DRC) should create a special police unit to help rescue hostages of armed groups, amid an alarming rise in incidents of kidnapping for ransom over the last year, says Human Rights Watch (HRW).
In eastern Congo, where dozens of armed groups remain active, many of the commanders lead forces that have been responsible for numerous war crimes for which few have been held accountable.
Former and current members of these armed groups have been using kidnappings for ransom as a particularly macabre form of fundraising, where more than 175 such cases have being registered during 2015 - the majority of them in Rutshuru territory, North Kivu province. According to a new report, at least three hostages were killed while another was fatally shot in a kidnapping attempt and one remains missing.
"The alarming increase in kidnappings is a grave threat to the people of eastern Congo," said Ida Sawyer, senior Africa researcher at HRW, highlighting that 20 of the victims were Congolese and international aid workers, contract staff working for the United Nations, and drivers for a major transportation company. "Congolese authorities should urgently establish a special police unit to help rescue hostages and investigate and prosecute those responsible."
Kidnappers heavily armed
Hostages interviewed in North Kivu said that the kidnappers typically operate in groups of up to a dozen people, and are often heavily armed with Kalashnikovs and other military assault weapons. Described as wearing military clothes and appearing to belong to one of the many armed groups active in DRC's eastern region, they all followed a similar procedure.
Beating or threatening their hostages with death, demanding that they call their relatives or employers to push them to pay for their release. In those cases, kidnappers demanded between $200 (£133) and $30,000 (£19,985) per hostage, though the amounts paid were often much lower than the amount requested.
On 2 September, armed men kidnapped a 27-year-old student near the general hospital in Goma. "I was on my way to the university when a car honked at me from behind. One of the passengers called me by my father's last name. They told me they had tried to reach my brother by phone to give him a package but he didn't pick up. They asked me to come with them to pick it up. I had the courage to get into the car because they knew my father. I didn't know any of them. When we passed by the Karibu Hotel, I lost consciousness. I don't know how," the woman recalled.
The kidnappers took her to a remote forest location, where she was held with other hostages, who were beaten and abused. "(In the forest) I met other people who had been kidnapped: children, men, and women. We were all beaten. They put a bayonet in the fire and then held it over our bellies. It was horribly painful.
"One day, when we asked for food, they chose a man among us and cut his throat, killing him. 'If you want to eat, here's the meat,' they told us." The woman was held for nine days, and released after her family paid $7,000 ransom via Airtel Money.
Raped while unconscious
A 19-year-old woman was kidnapped in Goma on 18 September after she accepted a ride from three men, and found another girl in the car as she got in. "When we realized that they were taking us in the wrong direction, we started to scream. The driver then climbed over and put Scotch tape over my mouth and eyes. He also taped the other girl. They bound my feet and hands with a belt. I didn't know where I was or where we were going.
"A little later, I heard the car honk and two men carried me into a house. Later that day, they injected me with something, and I lost consciousness," the teenager said. She added that she was released nine days later, after her family paid $300 to the kidnappers. After seeing a doctor, she learned she had been raped while unconscious.
DRC 'to investigate kidnappings'
During a National Assembly Defense and Security Commission hearing on 3 December, Congolese Interior Minister Evariste Boshab said the situation is "extremely worrying" and acknowledged the incidents are "among the biggest security challenges confronting the government today".
According to commission members, the government is to set up a parliamentary commission of inquiry to investigate the kidnappings and possible complicity by government and security officials. "Putting an end to the kidnapping threat should be a top priority for the Congolese government," HRW's Sawyer said.
HRW went further, urging the commission to push for the creation of a special police unit "to document and respond to kidnapping cases, identify and arrest alleged kidnappers, report alleged complicity between kidnappers and officials and work with judicial officers to bring those found responsible to justice in fair and credible trials."
"The authorities not only need to bring those responsible to justice in fair trials, but also to uncover and act against any officials involved," Sawyer added.
---
Check out our Flipboard magazine - Democratic Republic of Congo by IBTimes UK
---