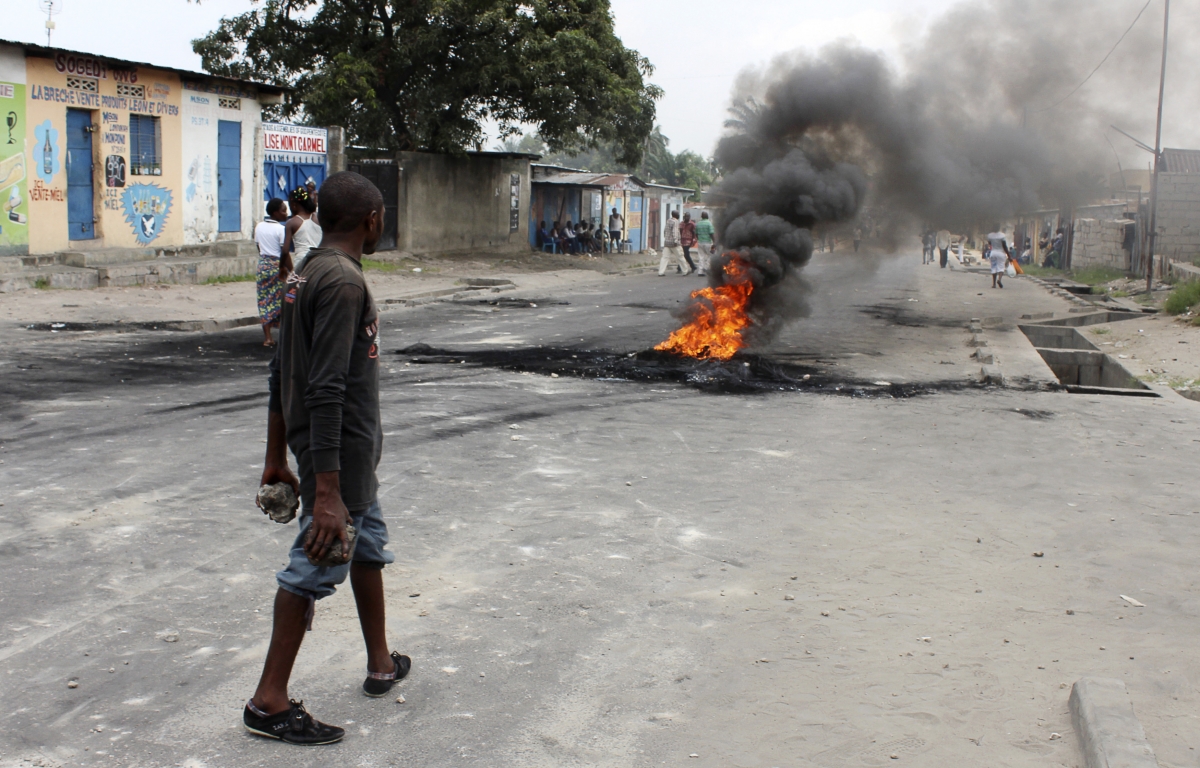 Political opponents to President Joseph Kabila in the Democratic Republic of Congo (DRC) are facing death threats from the authorities for opposing attempts to prolong the President's term in office, rights groups have claimed.
On 30 November, Dieudonne Malere (the mayor of Goma which is the capital of the North Kivu province) and senior city and security officials met three members of LUCHA.
During that meeting, the vice mayor, Juvenal Ndabereye, allegedly told a LUCHA activist that he was "the instigator of trouble in Goma using the cover of the LUCHA movement [and] if there are deaths in a future demonstration, it's you who we will take and make disappear. We will take you to a place where no one will be able to find you."
Ndabereye denied making such statements, when HRW met him on 9 December.
Battle for control of the DRC
Check out our Flipboard magazine - Who's who in the battle for DRC by IBTimes UK
In this series on the Democratic Republic of the Congo, IBTimes UK takes a closer look at the eastern regions of South and North Kivu where civilians are still at the mercy of armed groups and the Congolese armed forces, who have all been accused of committing serious war crimes.
Kabila clinging to power?
Although the president is bound by the constitution to step down in December 2016 as he has served two consecutive terms since 2001, opposition groups have accused him of trying to postpone the November 2016 election and amend term limits.
Since January, opposition parties have called for mass protests against a draft law that would enable Kabila to extend his rule.
Campaigners are calling for the immediate release of at least 20 activists and political opponents who have been imprisoned after opposing Kabila's attempts to delay the scheduled polls.
"We are very concerned about the political repression in DRC, and are calling on the Congolese government to take urgent action to reverse this troubling trend and send strong signals in releasing political prisoners before it potentially gets worse," Ida Sawyer, senior Africa researcher at HRW, told IBTimes UK from Goma.
Hundreds of alleged disappearances
The crackdown on political opposition has been marked by a number of disappearances, alongside arbitrary arrests and "unlawful" detentions. "During the demonstrations in January, we documented five disappearances - people who might have been killed but we are not sure as their bodies were never found," Sawyer explained.
In March this year, a mass grave containing 421 bodies was discovered in Maluku, a rural area about 80km from the capital, Kinshasa. While the government confirmed hundreds of remains had been found, it remains unclear who exactly was buried there.
According to Sawyer, the mass grave may contain the bodies of people "forcibly disappeared or executed by Congolese security forces".
On 8 June, the families of 34 victims who were either killed or disappeared during the January demonstration and an earlier police operation in the capital, submitted an official judicial complaint to the national prosecutor calling for exhumation of the mass grave site and for information on where their loved ones were buried. They are yet to receive a response.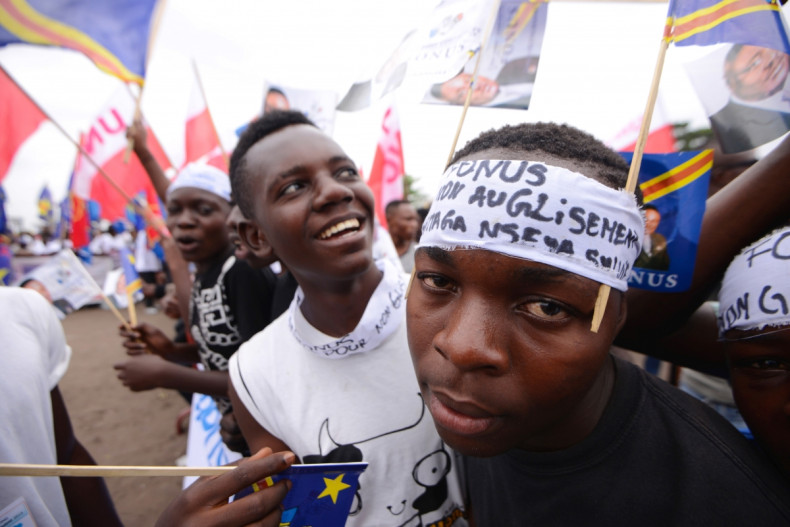 Unlawful detention
More recently, HRW has documented "several dozen cases" of activists, journalists, and political party leaders, members and students arrested either for speaking out against attempts to extend Kabila's stay in power during peaceful protests or other political activities.
"They have been arrested, taken to the ANR (Agence Nationale de Renseignements, a government intelligence agency) prison and held for weeks or months," Sawyer said. "They aren't charged or brought before judicial officials and in most cases, when there is enough pressure, they are released".
12 people who were arrested in the past year after speaking out against attempts to extend Kabila's stay in power or participating in peaceful demonstrations, are now unlawfully detained.
Last week, three members of the opposition party Innovative Forces for Union and Solidarity (Forces Novatrices pour l'Union et la Solidarité, FONUS), including a 78-year-old woman with a disability, were arrested and detained in Kinshasa.They had been attending a news conference by the party's president, Joseph Olengankoyi, opposing delays in national elections.
While the elderly woman was released after 26 days, the other two were transferred to the prosecutor's office after 33 days and charged with attacking state security. Both individuals are now detained in Kinshasa's central prison.
14-year-old girl shot at protest
In one of the latest incidents, on 28 November, police fired tear gas and live bullets in the air when around 100 people attended a peaceful protest against the government in the eastern town of Goma.
During the violence, a 14-year-old girl was shot and wounded, and 12 demonstrators were arrested. These included two youth activists and three teenagers, HRW reported. While the teenagers were released after four days, the right group claims the other 9 remain in detentions "on trumped-up charges", including two members of the youth movement Struggle for Change (La Lutte pour le Changement, LUCHA).
A few days later, on 1 December, police fired tear gas to prevent a football team, the TP Mazembe, from entering a private stadium to attend a meeting with team's president and former governor of Katanga province, Moise Katumbi.
Katumbi resigned from the country's ruling faction, the People's Party for Reconstruction and Democracy (PPRD) in September, after criticising Kabila for recent attempts to prolong his tenure into a third term.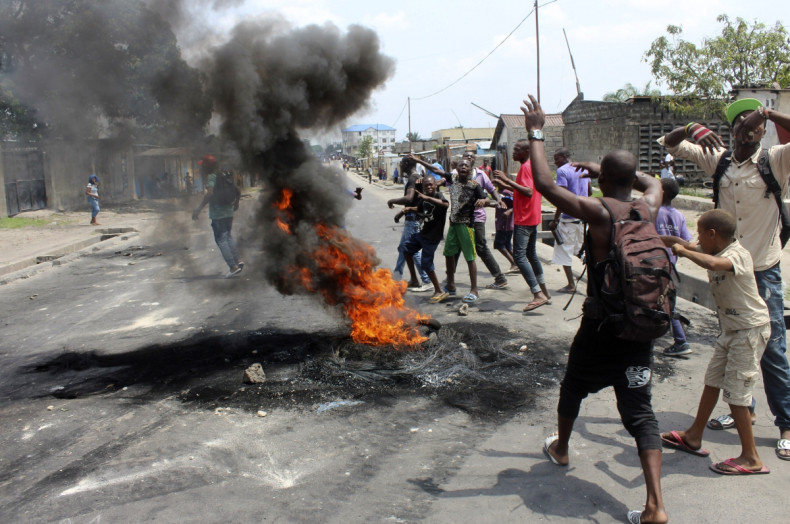 Clamp down on opposition
According to HRW, Congolese law permits people to attend peaceful demonstrations without being registered as, or as part of, as association. However, Goma's Mayor Malere released a declaration on 3 December, stating that LUCHA does not have the correct legal documentation and operates illegally. "All LUCHA members and those who support them, from near or far, (should) cease all activities aimed at disturbing public order," said the statement.
Following this, a coalition of 33 Congolese human rights groups - the Coalition for the Respect of the Constitution - published a statement calling on the government to respect the right to hold peaceful meetings and protests.
"We are very concerned about the fact that this political repression, crackdown on activists and political party leaders could continue and possibly get worse next year, especially as we move toward November 2016," Sawyer said.
Opposition parties, the Catholic church, and representatives of the civil society called for protests starting early 2016, if there are no clear plans in place for organising the elections on time. "Judging from what we have seen up until now from this repression, it is very possible that the security forces could respond in a very brutal way," she added.
In an exclusive interview this month, Kabila's former minister for justice and human rights, Wivine Mumba Matipa told IBTimes UK the elections and ensuing transition would bring peace and a plethora of opportunities for foreign investors.