DRC: Opposition parties endorse Moise Katumbi, the Congo's most popular man for president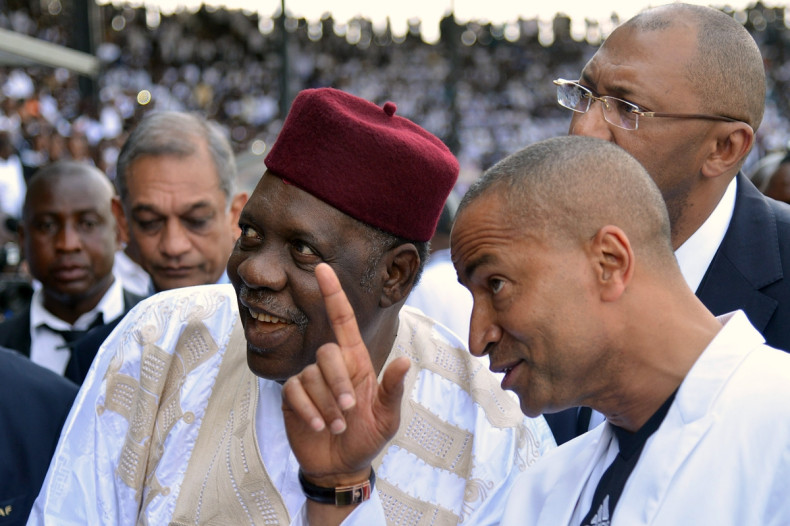 Powerful opposition figure Moise Katumbi has urged Congolese President, Joseph Kabila, to step down from power once his second full term in office comes to an end in December. The repeated call comes just a day after leading opposition group, the G7 endorsed the former governor of the mineral-rich Katanga province for president.
Katumbi is yet to say whether he would accept the nomination and thanked the group for the support. In a statement released on 31 March, Katumbi said that he is honoured to have the confidence of the G7. He added: "I will give my position on the candidacy soon but the priority today is to agree on a common candidate."
One key focus of Katumbi's is to boost the coalition even further by getting even more opposition parties to join. A successful businessman, owner of the highly successful football club and current African champions, TP Mazembe and former governor of one of the country's richest provinces, Katumbi is a politician with unrivalled popularity in the Democratic Republic of Congo (DRC).
"For now, I am continuing my consultations here in Europe for the unity of the opposition," said Katumbi, who has repeatedly challenged Kabila to respect the will of the Congolese people by holding timely presidential elections in November 2016. "I am also consulting all the forces to have a single opposition candidate," he told the BBC.
Katumbi resigned from the ruling People's Party for Reconstruction and Democracy (PPRD) in September after accusing Kabila of attempting to subvert the constitution and stay in power. His endorsement was announced following a G7 convention in the capital, Kinshasa. "Moise Katumbi Chapwe presents the ideal profile to assume such leadership and realise the common programme in government of the G7," said moderator Didier Molisho to a crowd of people.
Olivier Kamitatu, a G7 leader posted on Twitter: "The G7 voted unanimously for Moise Katumbi to be its candidate for president." Having received the group's backing, Katumbi could negotiate with other opposition leaders including Vital Kamerhe of the Union for Congolese Nation and Felix Tshisekedi of the Union for Democracy and Social Progress to decide pick one candidate to mount a presidential challenge.