The government of the Democratic Republic of Congo (DRC) is persecuting people who speak out against President Joseph Kabila's attempt to change the constitution to run for another term, Amnesty International has warned in its latest report.
DRC is to hold a presidential election in November 2016 and incumbent leader Kabila is bound by the constitution to step down as he has served two consecutive terms in power. The election could represent the first democratic transition of power after decades of civil war, political instability and deadly coups in DRC.
However, Kabila has been accused of trying to change the constitution to amend term limits and his government has been accused of trying to silence critics. "Individuals in DRC have been arrested, prosecuted and convicted for exercising their human rights," Evie Francq, Amnesty's human rights researcher on DRC and author of the report, told IBTimes UK.
"Since the beginning of this year, the justice system has been used to silence people who criticise the idea of a third term. The country is using certain offences - such as spreading false rumours or offending the head of state - to criminalise free speech, which is guaranteed by the constitution," she continued.
In March, the DRC government stirred international criticism after it arrested pro-democracy activists and US diplomat Kevin Sturr - who was later released - arguing that they were posing a threat to the country. The arrest occurred after a conference in the capital Kinshasa that promoted the participation of youths in politics.
The government later announced it would expel the foreign activists, who were mainly from Senegal and Burkina Faso. Some Congolese activists were believed to have also been arrested, but the government did not comment.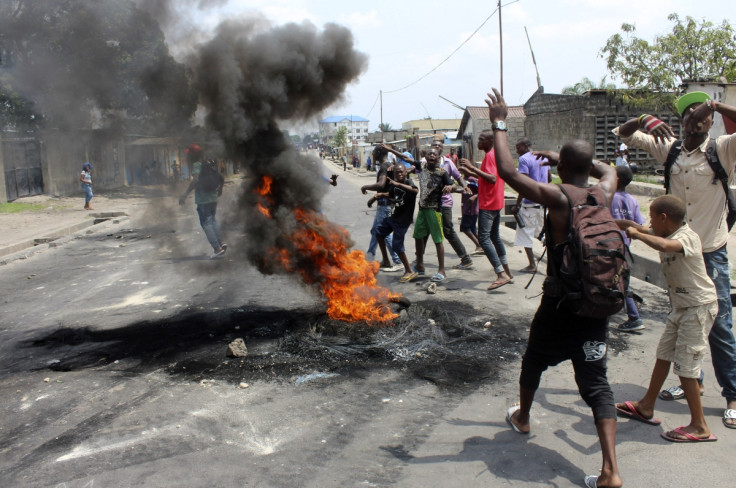 People are denied a fair trial
According to Amnesty, some people have been denied access to their lawyers and their families and interrogations that took place without the presence of a lawyer have been used in court. The report added that some requests for bail and provisional release were refused without an adequate motivation.
"This treatment is in breach of both domestic and international laws," Francq said. "This type of repression has intensified and it can lead to a human rights crisis. We think that the international community should learn lessons from what we have seen in Burkina Faso and Burundi, where presidents' attempts to change the constitution have sparked protests and plunged the countries into a crisis.
"We try to stay in permanent dialogue with the governement in DRC and we are calling on politicians to do everything to make sure this does not become a graver crisis and does not lead to a climate of sociopolitical unrest in the country."
IBTimes UK contacted the DRC embassy in London, which said no one was available to comment on the report.
Kabila's attempt to delay polls
Earlier in November, Kabila said the election should be postponed arguing that the country was not ready and more time was needed to revise voter rolls and raise funds.
In January, hundreds of people took to the streets to protest against what they perceived as Kabila's attempt to delay the election. Protesters - some of whom were killed in deadly clashes - accused the government of trying to introduce an electoral law reform that required a national census to be carried out before the election.
The bill was seen by critics as a way to delay polls. Government spokesman Lambert Mende has always maintained that the president intends to respect the constitution. After clashes resulted in the death of at least 40 protesters, Congo's parliament voted in favour of the bill but agreed to remove the provision that made the election contingent on the census.