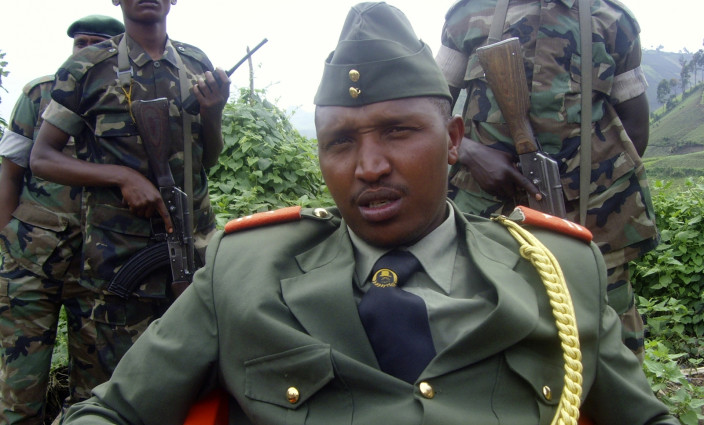 A former Congolese warlord is seeking to prove his innocence before the judges of the International Criminal Court (ICC) at The Hague, Netherlands, where he is due to go on trial today (2 September) for war crimes.
Former rebel leader Bosco Ntaganda turned himself in 2013 at the US embassy in the Rwandan capital, Kigali after evading capture for seven years after the ICC first issued warrants for his arrest. He now faces 18 charges of war crimes and crimes against humanity at his highly anticipated trial.
'Denying all charges'
Ntaganda, 41, denies all charges including killing at least 800 civilians during separate attacks on a number of villages between 2002 and 2003, the recruitment of child soldiers as well as raping girl soldiers and keeping them as sex slaves.
"Mr Ntaganda maintains his innocence in respect of every charge laid against him. He intends to present a thorough defence," Ntaganda's lawyer Stephane Bourgon, told a press conference at the ICC's headquarters on 2 September.
Ntaganda is "in good shape, he's doing fine, he is looking forward to having a chance to present his case", his lawyer added.
Large-scale trial
More than 2,000 victims have been cleared to take part in Ntaganda's trial – the first ICC case since 2003 in which a suspect will be charged with raping and abusing women and children fighting within his own militia. Three of the victims to take the stand will be former child soldiers in Ntaganda's armed group, Patriotic Forces for the Liberation of Congo (FPLC), their lawyers said.
Ntaganda "recruited hundreds of children... and used them to kill and to die in the fighting", ICC chief prosecutor Fatou Bensouda said, adding girl soldiers were "routinely raped". The eastern area of the Democratic Republic of Congo (DRC) has endured more than 20 years of violence linked to ethnic strife and struggle for the control of the region's rich mineral resources.