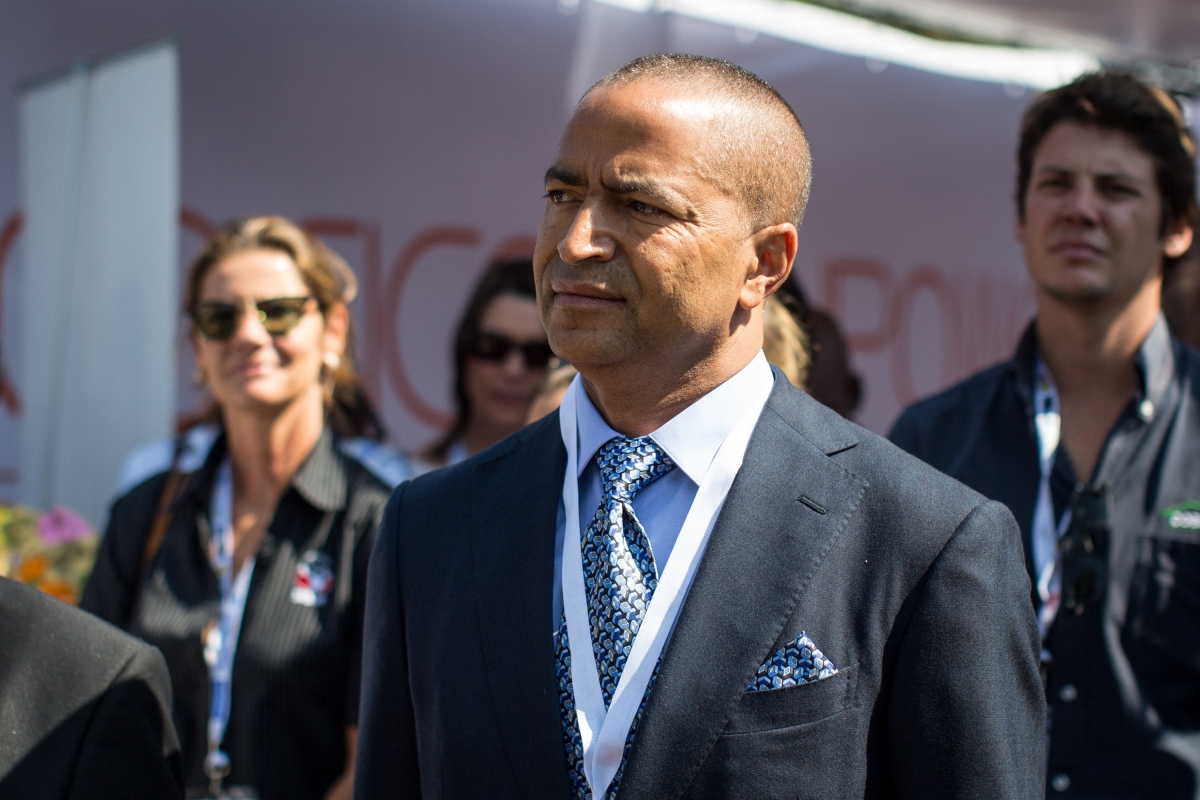 The United States Government has expressed concern after security forces surrounded Democratic Republic of Congo (DRC) presidential candidate, Moise Katumbi, with the intention of arresting him.
In March, Katumbi (full name Moise Katumbi Chapwe) urged incumbent President Joseph Kabila to step down from power once his second full term in office comes to an end in December. Seen as the best chance to force the electoral calendar back on track, former Katanga governor Katumbi accepted the nomination of the three opposition parties including the G7, the Collectif des Nationalistes, and the Alternance pour la République 2016 to be their candidate for president on 4 May.
Details of the alleged "imminent arrest" described to IBTimes UK by Katumbi's adviser, Olivier Kamitatu, a former planning minister and from the G7 opposition group, emerged on 5 May.
DCI Group spokesman Craig Stevens, who represents Katumbi, said that around 9am local time (8am GMT), police and government intelligence agency Agence Nationale de Renseignements (ANR) forces gathered outside the entrance of Katumbi's residence in Lubumbashi, the DRC's second-largest city.
"Since this morning, police forces are surrounding my house. To arrest me. This is Kabila's response to my presidential bid," he said in a Tweet. "No matter what occurs, I maintain my bid (for president) and remain firm in my peaceful struggle for the rule of law. Democracy will win."
According to Stevens, the security forces surrounded the building "with the intention of arresting him (Katumbi) and taking him back to Kinshasa", over claims Katumbi was engaging in "mercenary activities".
Less than 48 hours ago, Justice Minister Alexis Thambwe Mwamba told a news conference he had ordered an investigation over "documented proof" that American and South African mercenaries were working for Katumbi in Katanga, the province in which he is based. Denying the claims as a "grotesque lie", Katumbi said he would not wage war to secure power.
Katumbi pleads for UN protection
Katumbi said that on Thursday (5 May) he had asked the UN mission for protection. "I sent a letter to the (UN peacekeeping mission in DRC) MONUSCO seeking their protection because I am in danger, my security is not guaranteed," the politician told AFP.
Government security forces made several trips to Katumbi's residence before turning back and leaving "due to pressures from MONUSCO that deployed a security line around the residence", Stevens said. In a statement, Stevens said he believes the various trips from the police and members of the ANR "reveal a major disagreement regarding the actions of the authorities towards the person of Moise Katumbi".
Following the incident, the US Embassy in Kinshasa denounced the accusations against Katumbi. In a statement published on its Facebook page, a representative of the diplomatic mission said the US were "deeply concerned about the accusations of mercenary activities that were reportedly made during Minister of Justice Alexis Thambwe Mwamba's press conference on 4 May and that we believe to be false".
The statement confirmed that one of the four members of Katumbi's entourage that were arrested in Lubumbashi and transferred to Kinshasa on 24 April was "of an American citizen who was working in Katanga as a security advisor".
"Mr. Darryl Lewis was not armed and allegations he was involved in mercenary activity are false. We understand that he works with a private American company that provides consulting services to clients around the world," the US Embassy said.
Thambwe Mwamba, meanwhile, accused "ex-corporal Lewis Darryl of having tried to force a police barrier during an opposition protest" in Lubumbashi on 29 April and "having tried to flee during his transfer from Ndjili airport to Kinshasa".
Darryl is yet to deny the allegations.