Deadly fighting in DRC city of Kananga kills at least 13
Violence erupted between militia loyal to deceased tribal chief Kamwina Nsapu and Congo security forces.
At least 13 people are reported to have died after Kananga city in the Democratic Republic of Congo (DRC) witnessed two days of deadly violence. The city's security forces engaged in a battle with militia fighters who were reportedly seeking revenge for their leader's death.
The fighters were loyal to a tribal chief named Kamwina Nsapu from the Luba ethnic group, who was killed by the military during a shootout in August. Ever since he returned to the country from South Africa in April, he had been opposing the central government.
Violence erupted on Thursday (22 September) when the militia first entered Kananga city and continued into Friday (23 September).
According to state officials and media reports, the militia attacked the airport in the central Congo city on Friday.
"From 8am to 1pm [local time] there was heavy fighting with small arms and heavy weapons," Reuters cited Killy Ilunga, a witness as saying. A female flight attendant of a local airline was among those dead. "They burst into the hall of the airport. One of them beat her with a club," the witness added.
Another resident of the town, who witnessed the attack at the airport, said he saw the bodies of several militia members. The exact number of those who died remains unclear although various media reports have put the figure between 10 and 13.
Three school children and one unidentified man were also crushed to death during Thursday's clashes. According to DRC's national broadcaster Radio Okapi, security forces killed eight members of the militia group before they fled the streets.
"The situation is under our control. The airport has been under the control of our forces since this afternoon," government spokesman Lambert Mende said. "We don't have a death toll at the moment. But yes, there were deaths."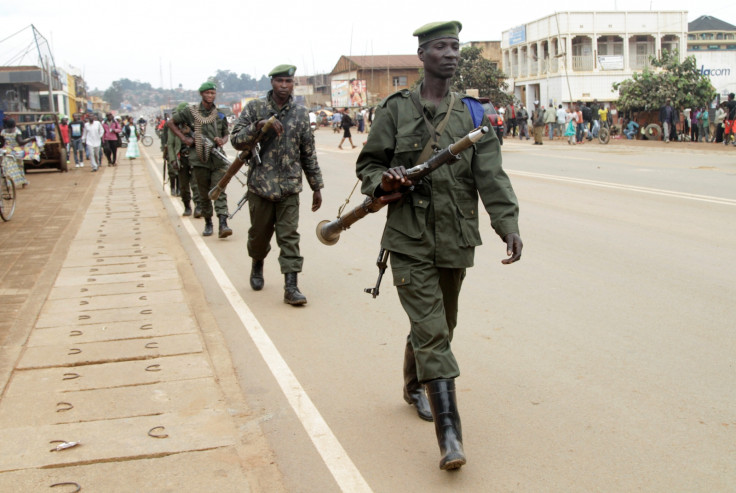 The mineral-rich African country has witnessed unrest for long and is in the grip of a political crisis, with several rival groups clashing with each other. Earlier this week, protests against President Joseph Kabila erupted in Congo's capital city of Kinshasa. The fighting left at least 50 people dead, according to the UN.
Kabila has come under severe criticism for trying to extend his term for the third time, which is not permitted under the DRC constitution.
© Copyright IBTimes 2023. All rights reserved.