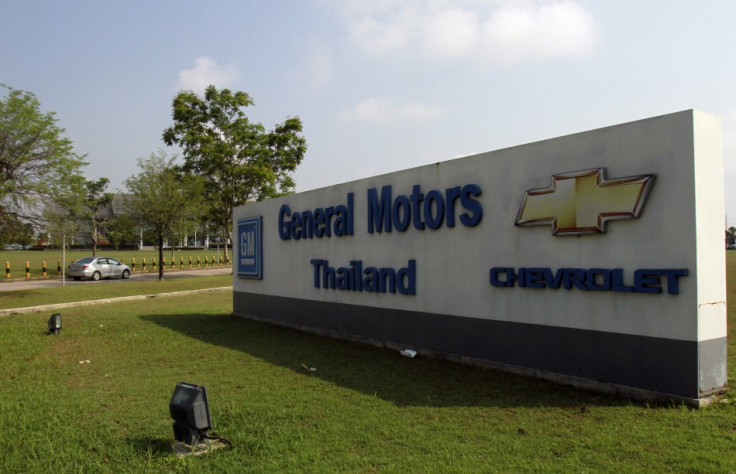 Could the future of the automobile really be a driverless car that has a communication system that prevents it from crashing? Well that is the latest big idea from General Motors (GM) in a move that could completely revolutionise the way people drive in large sprawling cities. GM has said that they want the car to be developed in Britain and could provide the London 2012 Olympics with a legacy that so far has eluded developers. The legacy could be the first 'green' transportation system inside an Olympic village.
GM is considering siting mass production of its two electric car, the En-V Pride, in Britain. The United Kingdom has been earmarked as a possible production hub because of its technical expertise to produce the vehicle which is designed for short journeys in big cities.
The EN-V electric networked vehicle produced by General Motors could help to make the Olympic Park in Stratford carbon free in transportation terms. GM has approached the offices of the Mayor of London Boris Johnson and of the Olympic Park Legacy Company, offering the EN-V as the ideal mode of transport when the area is transformed from 2013 into the Queen Elizabeth Olympic Park. GM said: "The EN-V has the capability of being the Boris bike of the future."
The legacy Olympic Park envisages 11,000 homes plus businesses being built in five communities connected by nine miles of roads and twenty-two miles of cycle and footpaths. The Olympic Park Legacy Company said that no decisions had been made on transportation but that it "would be keen to support and hugely encourage sustainable schemes". Working models of the EN-V have been in Britain for the first time over the past week. Showcased at last weekend's Goodwood Festival of Speed, the vehicles were also put through their paces at GM's testing grounds at Millbrook in Bedfordshire.
The vehicle was said to be targeted at 'future' cities being developed in China and the Far-East. It has also been earmarked to change the way closed communities are serviced, specifically in elderly homes. Universities across the U.K and U.S have declared an interest in the vehicles as campuses across the world continue to develop green technologies.
General Motors see the car as the 're-invention of the automobile.'
For a look at how the the En-V Pride works click here