Drug resistant malaria has the potential to become the world's next biggest health emergency, experts have warned.
The World Health Organization recently said that malaria deaths have halved since 2000, with an ever increasing number of people getting access to drugs and preventative measures.
However, findings also showed that resistance to artemisinin-based combination therapies (ACTs) – a key intervention in malaria treatment – has been detected in five countries.
According to a Reuters report, resistance is spreading in Myanmar and other countries in the Mekong River basin, and could prove devastating if it moves into India and Africa.
Myanmar is considered to be in a unique position. It boarders India and China, meaning it can play a major role in the halting or spread of drug resistant malaria.
Pascal Ringwald, from the WHO's Global Malaria Programme, said: "We need to act fast to avoid a big catastrophe. The consequences could be disastrous."
Should drug resistance spread, millions of people are expected to die. Nyan Sint, epidemiologist and regional malaria officer, said: "Artemisinin resistance could wipe out a lot of the gains we've made in containing malaria and there is nothing yet to replace it."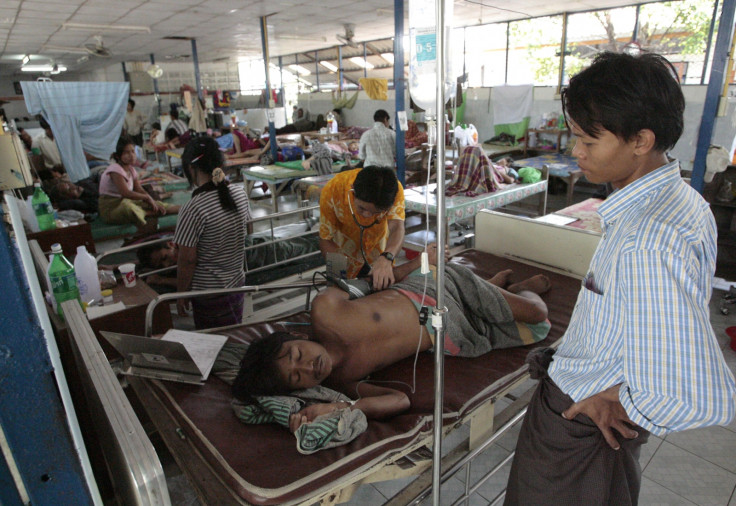 Currently, malaria drugs are starting to fail in western Cambodia – a warning sign for nearby Myanmar. About 60% of Myanmar's population live in malaria-endemic areas, with most in rural areas that are difficult to reach.
This problem is compounded by fake or low-quality anti-malaria medicines being dispensed at village shops – making malaria parasites stronger, instead of killing them. "This is a big problem," said Kayin State Health Minister Aung Kyaw Htwe. "We're trying to educate shopkeepers not to sell these drugs and people not to take them."
The report comes as researchers at the Columbia University Medical Centre find that resistance to malaria drugs is the result of a single mutated gene inside the parasite.
Study leader David Fidock said the gains of ATCs are being threatened by drug resistance and no other therapy is available to replace them at present, meaning it could spread from Southeast Asia across the globe.
In their work published in the journal Science, the authors note that previous studies have shown mutations in the gene K13 are frequently found in drug resistant parasites in Southeast Asia. The latest research provides definitive evidence that K13 mutations cause drug resistance directly.
Fidock said: "The bad news about our finding is that it shows that resistance can arise through single mutations in one gene and pop up anywhere, at any time. That's quite different from past instances with former first-line drugs, when complex sets of multiple mutations were required and resistance spread only as the mutated parasites spread."