UK is Drug and Alcohol Capital of Europe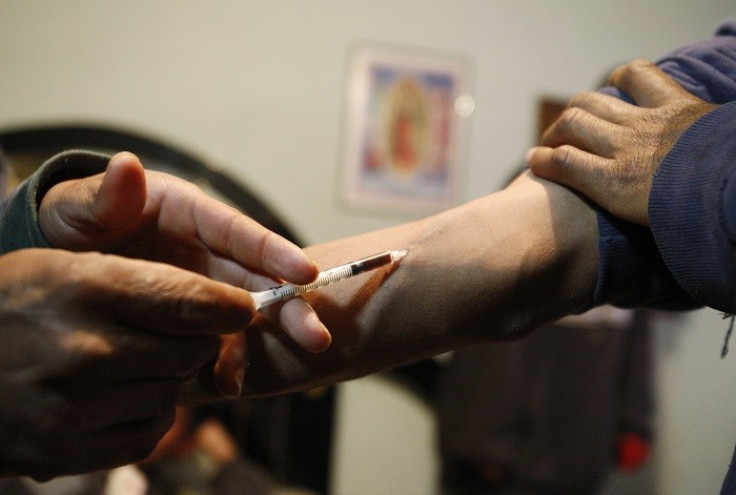 Britain has the highest rates of opiate addiction and alcohol dependence in Europe, with postal workers functioning as unsuspecting drug mules.
A new report by The Centre for Social Justice (CSJ) describes Britain as the "addicted man of Europe".
Club drugs and legal highs such as Salvia and Green Rolex are freely sold online and delivered throughout the country by unwitting posties.
The report, No Quick Fix, came as new figures showed the number of deaths involving legal highs or New Psychoactive Substances (NPS), in England and Wales rose from 29 in 2011 to 52 last year.
One in 12 young people (15 to 24-year-olds) in the UK said they had used these drugs - the highest figure in Europe.
Even more worrying are those websites selling class A drugs such as heroin and crack cocaine, which are also distributed around the country by the postal service.
The CSJ criticised the government for an "inadequate response to heroin addiction", saying that more than 40,000 drug addicts in England are on the substitute methadone, which is used to wean addicts off heroin.
"Methadone can be a way of stabilising chaotic drug users, but we found evidence that it is being used to keep a lid on problems," said Christian Guy, director of the CSJ.
"Large numbers of addicts are stranded on this state-supplied substitute and forgotten. This broken system is no different to taxpayers supporting an alcoholic by prescribing them vodka instead of them drinking gin.
"While our addiction problem damages the economy, it is the human consequences that present the real tragedy. Drug and alcohol abuse fuels poverty and deprivation, leading to family breakdown and child neglect, homelessness, crime, debt and long-term worklessness."
Alcohol and drug abuse cost the UK an estimated £21 billion and £15 billion respectively. Alcohol-related hospital admissions in England have doubled in a decade, with Britain facing "an epidemic of drink-related conditions". One in 20 people are described as "dependent drinkers".
The UK also has the highest rate of lifetime-use of amphetamines, cocaine and ecstasy. Among women, alcohol dependence is higher in Britain than anywhere else in Europe.
© Copyright IBTimes 2023. All rights reserved.