Drunk Canadian Swims Across Detroit River, Prompts International Rescue Operation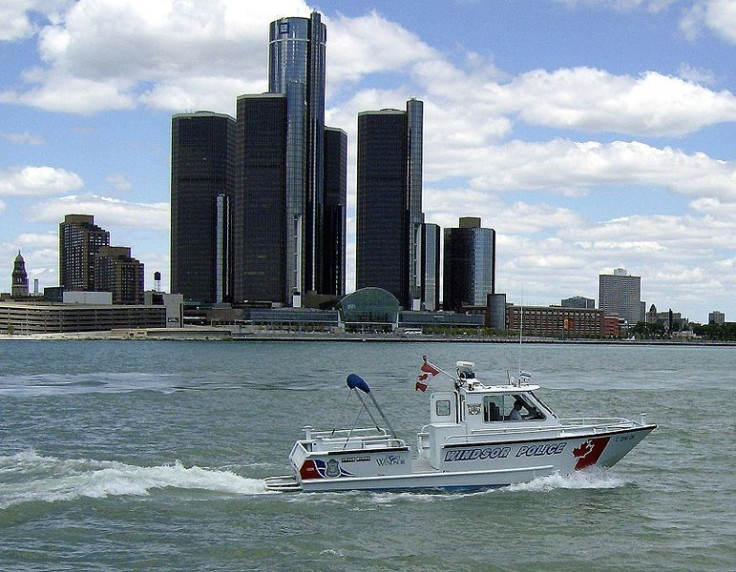 A Canadian man prompted an international rescue operation when he decided to swim across the Detroit River from Canada to the US, after gulping down eight beers.
John Morillo, 47, realised what he had done and told The Windsor Star that his decision was "really stupid." He also said he regretted what he did, adding that even though he was drinking, he was not really drunk.
Morillo was charged for being intoxicated in a public place and has been sent to jail till Tuesday.
"I was drinking, but I wasn't really drunk," Morillo, a resident of Windsor, said.
"The thing is, I've been telling people I'm going to swim across the river for years and they're like 'yah, yah, blah, blah, you can't make it.' So, I don't know, last night I just decided it was the time to go," he added.
According to a report in The Detroit News, three boats and a helicopter responded to an emergency call made by Morillo's neighbour. The whole scene involved Windsor police and Coast Guard crews from the US and Canada while it has been warned by authorities that the violent currents of the river make it an unsafe place to swim in.
"As soon I saw the helicopters going by and the boats looking for me, I was like 'oh, this is really stupid,'" Morillo told The Windsor Star.
The Associated Press reports that Morillo's neighbour alerted emergency services after she lost sight of him half an hour before at around 11:30 p.m.
By then, Morillo had already swam across to reach Detroit, got out of the water near downtown's Renaissance Center, and was swimming back when he was found by the US Coast Guard at around 12:50 am on Tuesday.
While Morillo did not suffer any injuries during his stunt, he wants people to know he made it to the other side.
"If I'm going to be in the paper, I'd at least like them to say I actually made it, even though I got in trouble and everything," Morillo said.
Morillo further said, when he had reached Detroit side of the river, there were people who wanted to take his picture.
"There was one woman, she said she was from Windsor and she thought I was crazy," he said. "She was right," he added
Morillo may be fined up to $25,000 (£16301)for swimming in a shipping channel.
© Copyright IBTimes 2023. All rights reserved.