A man in his twenties who died after being shot outside a pub in Dublin's north side was a victim of mistaken identity, according to local newspapers. The man, who has not yet been formally identified but is thought by Gardai to have been homeless and a drug user, was shot six times outside Noctor's in Sheriff Street at lunchtime today (14 April). He died some time later at Mater Hospital.
A handgun found in a wheelie bin nearby is being checked to see if it is linked to the killing. The area was sealed off for a time and a helicopter hovered overhead. Superintendant Kevin Gralton of the Gardai said the victim was shot by a lone man on a bicycle.
"Seconds prior to the shooting, the victim was seen to run," Superintendant Gralton told a press conference. That was for a very short distance. The shooting took place and the gunman left the scene." However Gralton refused to speculate on whether the victim had been mistakenly targeted. "A lot of facts have yet to be established. It is very early in this investigation."
According to local media, the man was mistaken for a close associate of Gerry "The Monk" Hutch, whose family have been involved in a bloody dispute with a gang thought to be controlled by Christy Kinahan. Today's murder brings the death toll in the feud to five.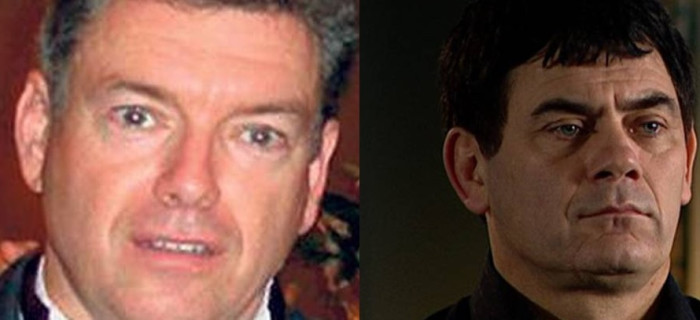 The first murder was that of 34-year-old Gary Hutch, who was shot dead in Marbella in September 2015. He is thought to have been lured into a trap.
Three other fatal shootings linked to the feud have taken place in 2016, all in or near Dublin. In February 33-year-old David Byrne was shot dead in an audacious attack at a boxing match weigh-in at the Regency Hotel, which was captured on video. Byrne's attackers were dressed as police. One of them was a woman.
Four days after the Byrne shooting, Gary Hutch's uncle Eddie, 59, was killed at his home in Dublin's North Strand area. The incidents led to armed police patrols and armed checkpoints being set up in Dublin. in March Noel 'Kingsize' Duggan - so called because of his alleged links to cigarette smuggling - died after being shot in the village of Ratoath, just outside Dublin. Duggan was also linked to The Monk.