Sarah Ferguson has lost two stone after a three-month boot camp in the Swiss Alps.
The 54-year-old shed the weight following a rigorous regime, that included a strict diet, daily runs and mountain hikes, under the guidance of her personal trainer of 20 years Josh Salzmann.
The Duchess of York showed off her slim line figure at a charity lunch in Los Angeles.
Wearing a flattering black dress, she said she wanted to use her weight loss ­experience to help raise greater awareness of the battle against obesity in the US.
"I went up to the mountains, and I ran every day. That's how I got fit," she said.
"I may have lost 30lbs, but I want to help combat global obesity. I want to really get into America and support young children who need to be educated about the future."
Once cruelly dubbed the "Duchess of Pork," by a tabloid, Ferguson has had a long history of battling with her weight, and at one time weighed almost 16 stone.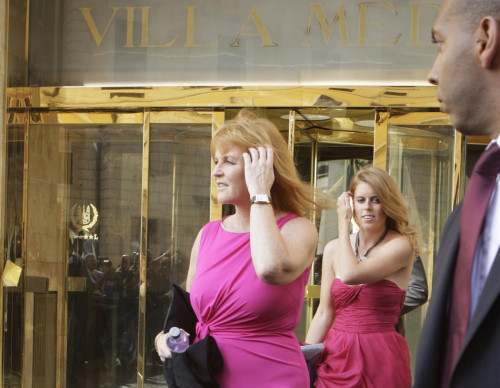 Divorced from Prince Andrew in 1996, the Duchess remains close to the Queen's son, but was excluded from the Christmas festivities at Sandringham.
The Duchess stayed at a luxury seven-bedroom, £17,000-a-week chalet in ski resort Verbier for the holidays, where she was accompanied by a TV crew filming the experience for a documentary to be screened in America in 2014.
"Beatrice and Eugenie always go and spend the holidays with their grandmother because I love Her Majesty so much," explained Ferguson.
"I think it's very important she has the best gift I can give her, which is my children."
Princesses Beatrice, 25, and Eugenie, 23, are expected to join their mother for New Year at the luxury resort.