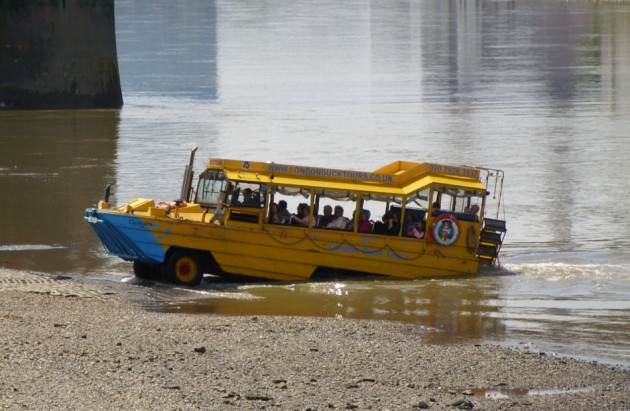 At least 30 tourists had to be rescued from a Duck Tour amphibious craft on the river Thames on Sunday following a fire on board. Tourists had to be fished from the water near the Houses of Parliament following the incident.
The fire raises fresh concerns over the safety of amphibious vessels, coming after two separate incidents in Albert Dock on Merseyside when so-called "yellow duckmarines" sank and tourists had to be fished from the water.
Many of the amphibious vessels were originally built as World War II landing craft. There are thought to be up to 1,000 in operation around the world. However, duck boats have been described as "death traps" in the US following a number of fatalities involving the craft.
Two Hungarian tourists drowned in the Delaware in 2010 when a duck boat collided with a barge in Philadelphia. In 1999, 13 tourists died when a duck boat sank on Lake Hamilton, Arkansas.
Watch the dramatic rescue of the tourists on board in the YouTube clip below: